Ginger Candy, Ting Ting Jahe
Ginger Candy, Ting Ting Jahe
Add to cart
3 boxes - 27 candies - $3.90

We've been selling a lot of this ginger candy lately. Ting Ting Jahe from Indonesia has the best ginger candy you'll find anywhere in the world. Ginger has long been known for a wide variety of health benefits: everything from helping with digestion, to a natural breath freshener, to an aphrodisiac.
This candy is made using the finest ginger in an all-natural formula. Smooth, chewy texture (slightly thicker and heavier than taffy), with excellent spicy taste that lingers after you've eaten it. For peace of mind & tranquility, try it with a warm cup of tea. You can also add 1 candy to a cup of hot water to make a soothing drink (we offer Thai ginger tea too).
We offer the candy in a nice small box shown here, about the size of a deck of cards. In each box are 9 candies.
Each candy is wrapped in a beautiful foil wrapper, and the candies are fairly large (1 candy is about the size of 2 gummy bears).
Ingredients: cane sugar, ginger, tapioca starch. Product of Indonesia.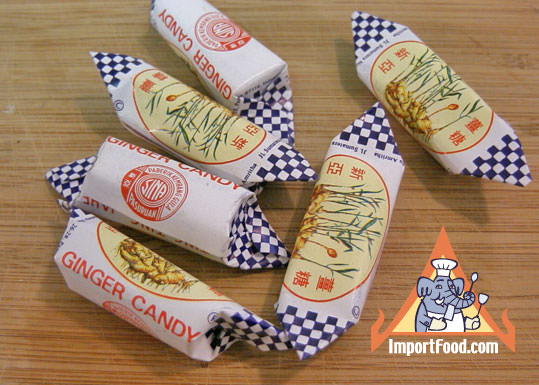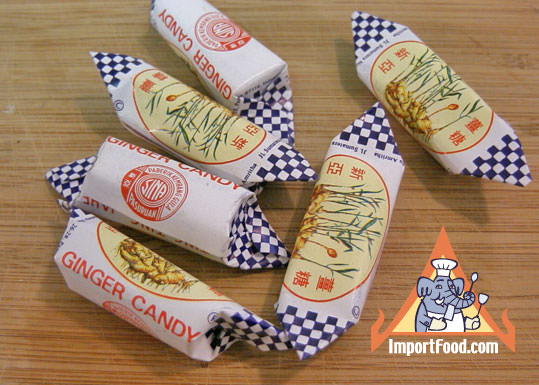 You Might Also Like Our Other Candies