Koh-Kae Peanut Snack, Mala Hot Pot Flavor, 6.35 oz can
Koh-Kae Peanut Snack, Mala Hot Pot Flavor, 6.35 oz can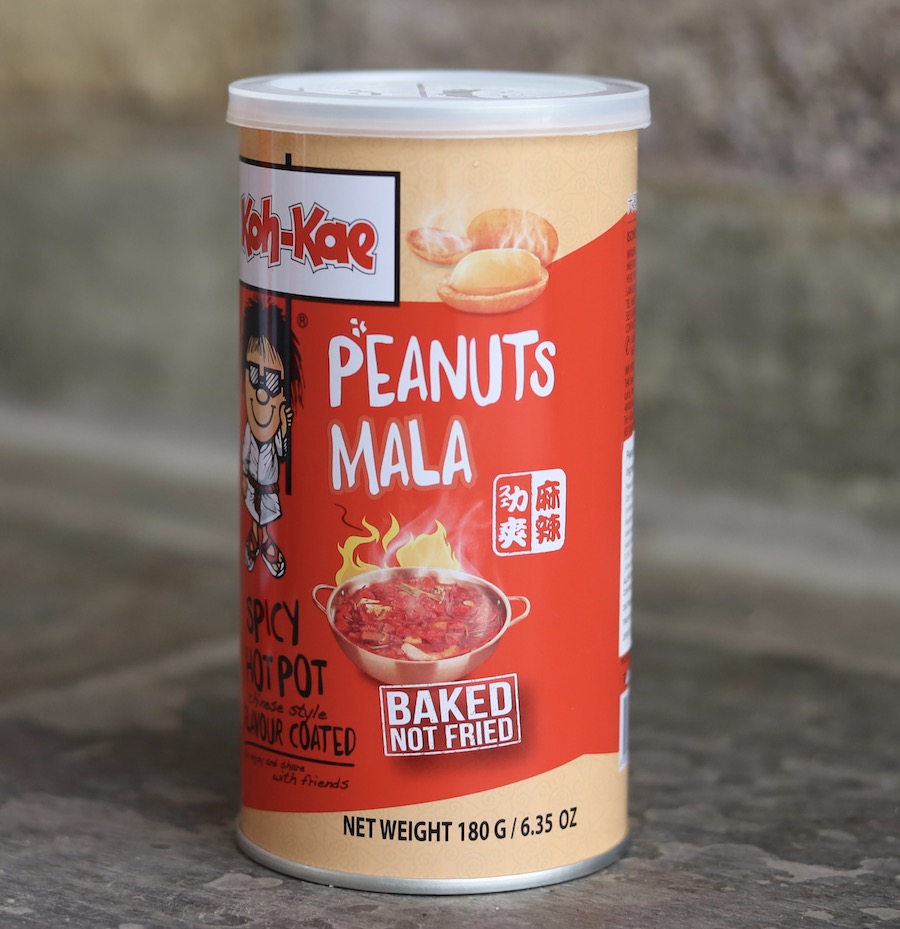 Add to cart
$6.95-6.35oz can See Below Description

We do not have much left and the product in stock has "Best By" date of August 21 2023. It should be fine for a few months after this date.
Koh Kae is a favorite snack in Thailand, it's a peanut snack coated with various flavors.
Koh Kae Peanuts are baked, not fried. The coating is even, crunchy and delicious.
Mala Spicy Hot Pot flavor is a new flavor and we love it. Just the right amount of spice, nice and bold too. We have fresh new stock. Highly recommended.
We also offer these flavors:
Thai Sweet Chilli Flavor
Tom Yum Flavor
Also see: Set of Three Koh-Kae Peanuts
Thailand grows very high quality peanuts, and these are the very best packaged for export in a modern strong, tall tin can with easy-open and resealable plastic top.
We also have Orignal Coconut Flavor
Product of Thailand.