Thai Pickled Ginger (sliced), 16 oz jar
Thai Pickled Ginger (sliced), 16 oz jar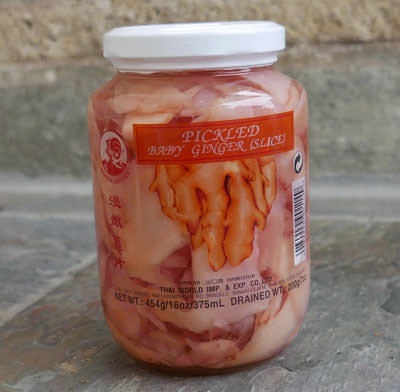 Add to cart
$7.29

We offer excellent quality pickled ginger, always fresh and of the highest quality. Our current shipment is from Cock brand, from Aroy-D, and it's as fresh as it gets.
You can also use this as a delicious accompaniment to various Japanese Recipes and other seafood dishes.
While you might only find others offering Chinese ginger, ours is the richer 'Grown in Thailand' ginger with superior taste. Considering the price, you get a great deal because we see 4 oz or 8 oz plastic containers of the same product for a higher price.
Packed in a 16 oz glass jar. Ingredients: baby ginger 44%, water 31%, sugar 12%, vinegar 10%, salt, sodium benzoate as preservative, sodium metabisulphite, erythrosin, FD & C red No. 3.
Product of Thailand.


---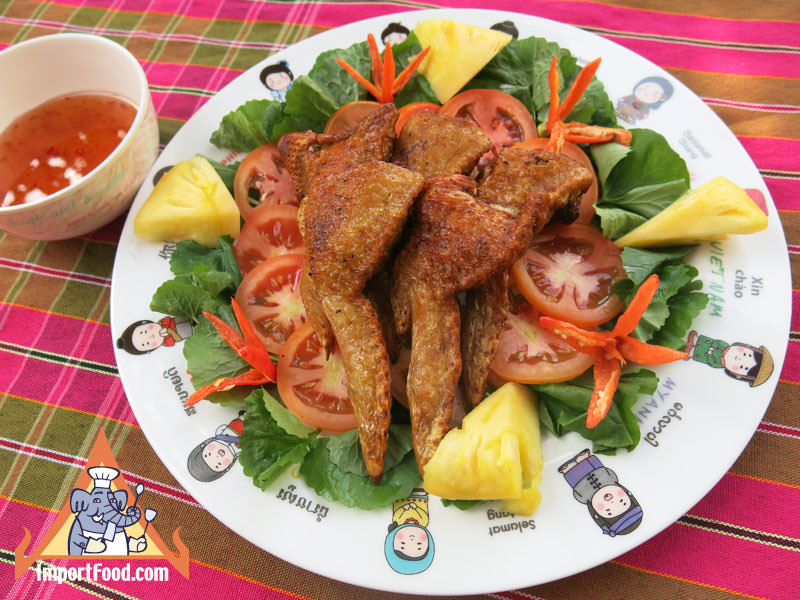 Stuffed Chicken Wings, 'Peek Gai Yat Sai Goong'
Can be eaten as a starter or as a snack on their own. They are also served as a side dish with a larger Thai dinner.
---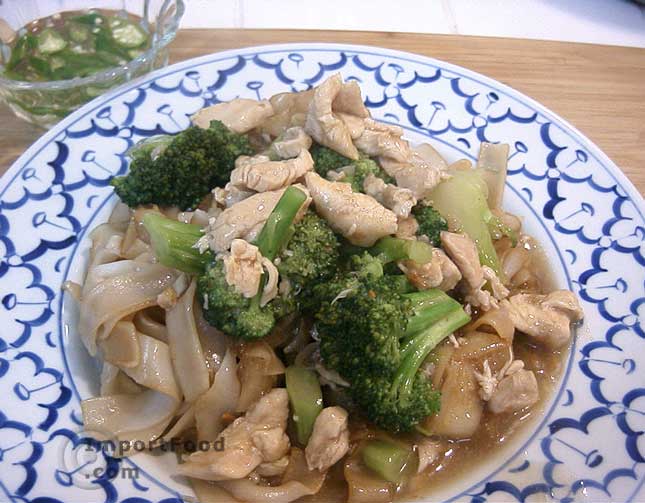 Thai-Style Wide Noodles In Thick Sauce, 'Kuaytiao Lad Na'
Lad Na is prepared in a two-step recipe that involves first frying wide rice noodles until they're just starting to get crispy. Then a sauce is quickly made and poured over the noodles. The translation of Ladna in English is "Pour on the Face".
Lad Na is served all over Thailand, so it can be considered a national Thai dish, see a sidewalk version here that's over 40 years old. It's typically served not spicy, with Thai condiments on the side to "fix the taste" and make it more spicy if that's desired. In Thailand, broccoli or "pak kanaa" is typically used. It's very good with asparagus as well.
---