Thai Krachai, Sliced, 16 oz jar
Thai Krachai, Sliced, 16 oz jar
Add to cart
16oz - $5.79

Krachai is a rhizome with a unique flavor. We recommend this product in our recipe for khanom jin.
Product of Thailand.
We also offer krachai powder.
---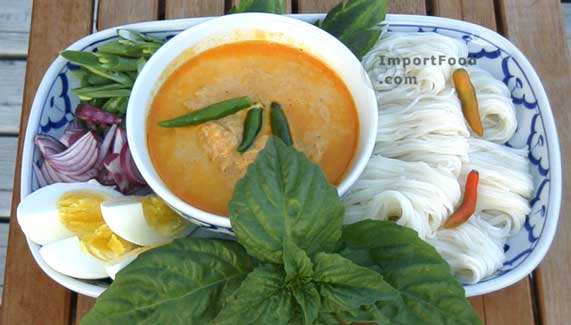 Noodles with Fish Curry, 'Khanom Jin'
This is a classic Thai dish often served at celebrations such as an engagement or wedding party, or other auspicious occasion. It's time-consuming and often prepared by a well-trained expert. The unique, fragrant aroma of krachai adds to the mystique. Take it slow and easy when you prepare it, and enjoy the process. We know you'll enjoy the delicious result.
---