Thai Sardines in Tomato Sauce
Thai Sardines in Tomato Sauce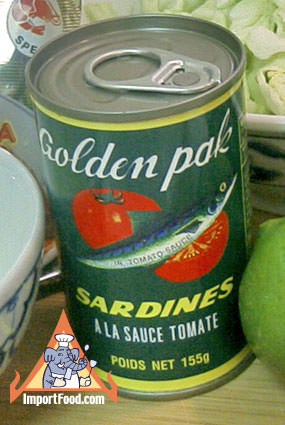 The daily catch of delicious seafood in the Gulf of Thailand includes plenty of sardines--the plentiful small fish that's the key ingredient in making world-famous Thai fish sauce.

We love these sardines for the great flavor, health benefits. The low price which makes them a "poor man's gourmet", as they can make instant noodles come alive with great flavor and nutrition (see our recipe for Mama noodles with sardines).

These are easy-open cans, each can has 3 whole fish which are ready to eat (may vary slightly in size). Ingredients: sardines, water, tomato sauce, salt. Product of Thailand.
---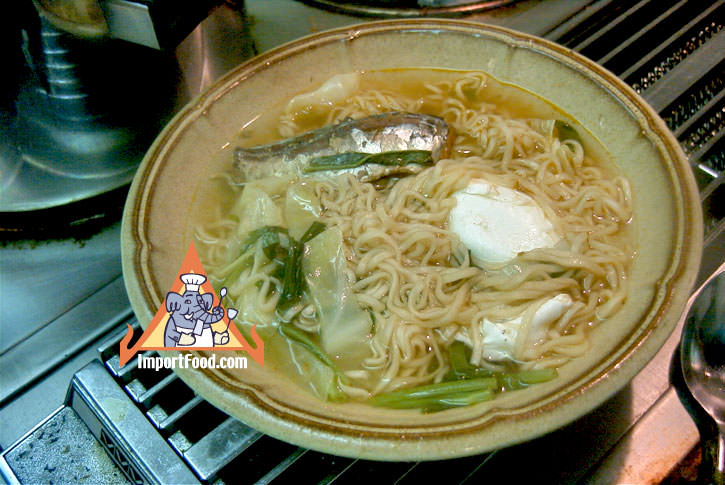 Instant Mama with Sardines & Vegetables, 'Poor Man's Gourmet'
Here is a healthy, delicious meal that will save you a lot of money. Mama brand is the favorite instant noodle of Thailand, and we love the way the noodles and spice packets can be used as a base to create a much more substantial meal
---