CookDo Mabo Tofu, Ajinomoto, Mild Hot, 3.8 oz
CookDo Mabo Tofu, Ajinomoto, Mild Hot, 3.8 oz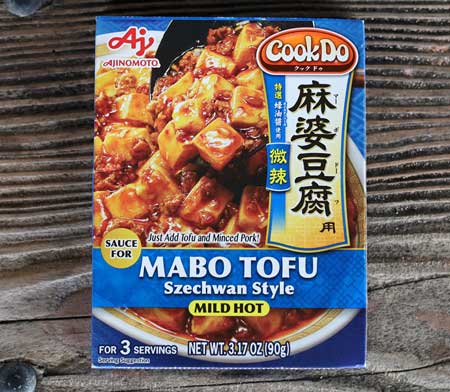 Add to cart
$5.75-3.8oz

Ajinomoto is a large Japanese company that has been in business for 100 years. They produce several tasty packaged sauce mixes, and we like "Mabo Tofu".
There are two packets inside, and clear instructions on how to make it. The result tastes like it was made in a Chinese restaurant, with a Japanese style to it also.
All you need is ground beef or pork, and a package of tofu.
One package makes three large servings.

Offered in Mild Hot flavor, which isn't very hot especially compared to Thai food.
Product of Japan.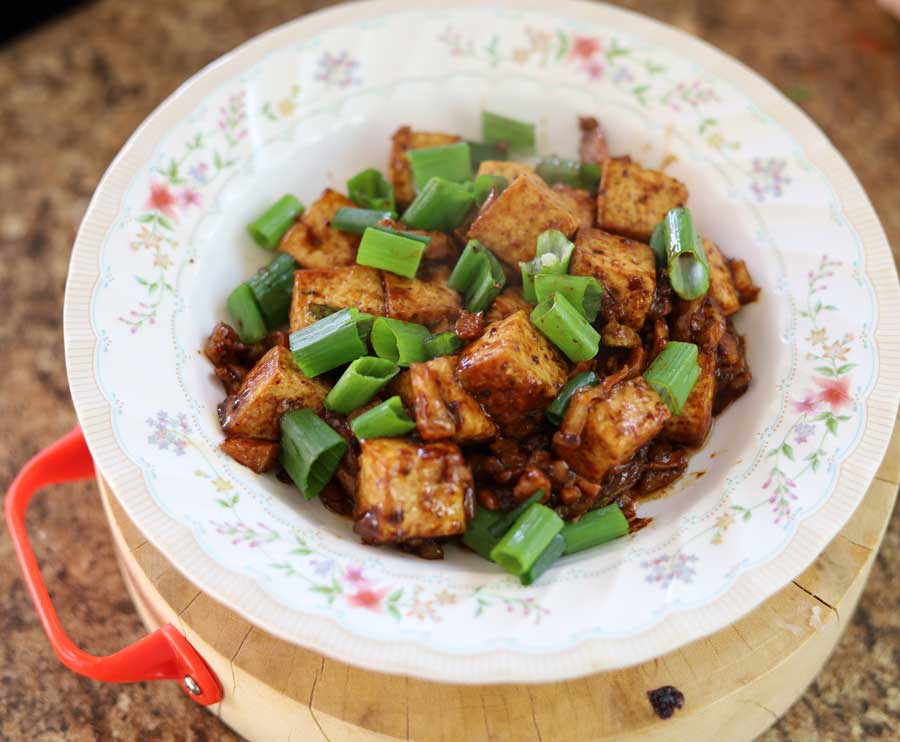 Japanese Mabo Tofu Pork
Very simple Japanese tofu dish made with a bit of pork and plenty of tofu, which is first fried in oil as we show here.
---