Japanese Mabo Tofu Pork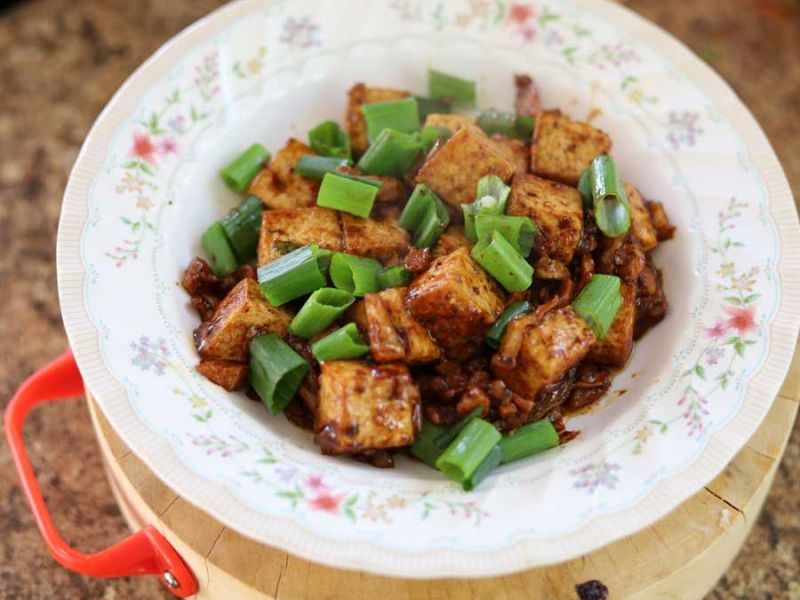 Very simple Japanese tofu dish made with a bit of pork and plenty of tofu, which is first fried in oil as we show here.
Method for Japanese Mabo Tofu Pork
Rinse then cut your tofu into large squares, dry it by placing on a paper towel.
Over medium heat, cook the tofu for a few minutes in vegetable oil until slightly golden brown as shown. Remove from oil and set aside.
In a frying pan, heat a bit of vegetable oil and add 4 oz minced pork (we used pork belly), and a bit of diced yellow onion. Add the packet of Cookdo Mabo Tofu to the pan, stir and add the tofu cubes. Cook for a few minutes over low heat then put on a plate, garnish with green onion.
Enjoy, this has great flavor.

Reviews