Hontsuyu, Soup Base for Noodle, Kikkoman
Hontsuyu, Soup Base for Noodle, Kikkoman
Add to cart
$5.89-12oz

Hon Tsuyu is basically extracted bonito and japanese niboshi sardine oil mixed with soy sauce. It's used as a soup base for noodles such as Udon, Soba (see recipe below), and Somen.
We recently enjoyed it with Udon soup, see recipe link below. We added a piece of barbecued fish to the soup and served it with beer, for a delicious combination.
It can be served hot or cold. Refrigerate after opening. We offer premium quality Kikkoman brand imported from Japan.
Ingredients: dried bonito extract, soy sauce (water, soybeans, wheat, salt), dried sardine extract, water, high fructose corn syrup, sugar, salt, monosodium glutamate, alcohol, corn syrup, mirin (water, rice, corn syrup, alcohol), kelp extract, disodium inosinate, disodium guanylate, lactic acid. Product of Japan.
---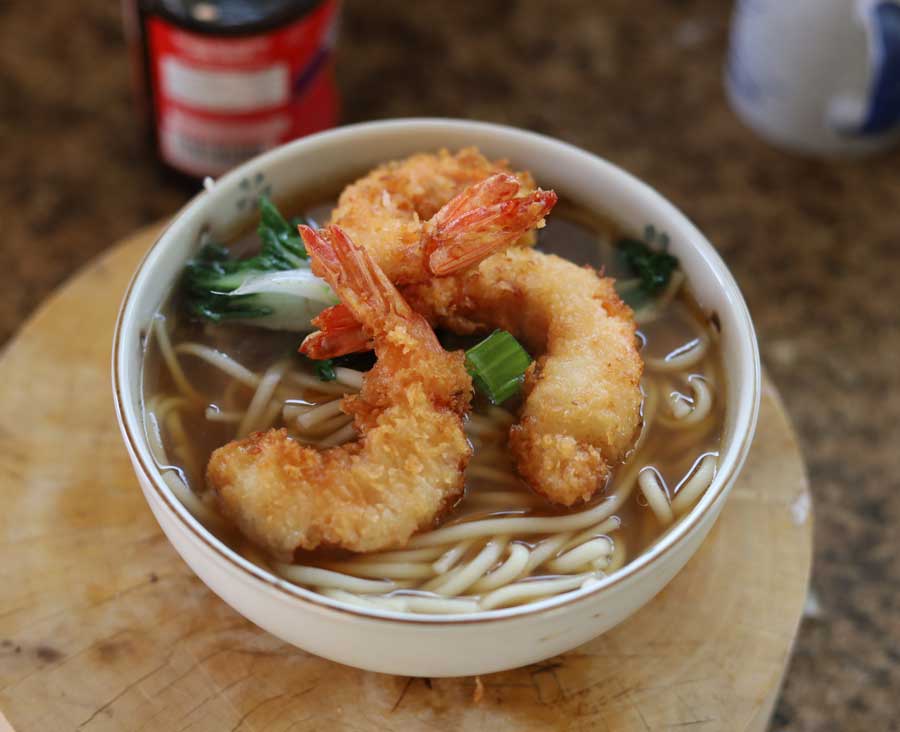 Japanese Udon Soup w/Panko Shrimp
Hontsuyu sauce and udon noodles create this disctinctive soup with panko shrimp -- a simple Japanese recipe we're pleased to share here.
---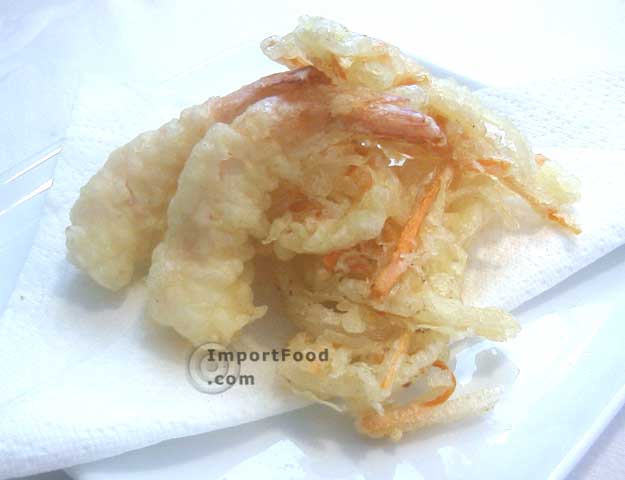 Tempura - Japanese Style
It seems everybody loves tempura, and with our authentic recipe you can't go wrong.
---