La-Yu chili oil with chili pepper
La-Yu chili oil with chili pepper
Add to cart
1.1oz-$4.59

This is a very interesting, verstale chile oil from Japan that we know you'll like.
It's concentrated so only a few drops does the job. Adds hot flavor. May be added to ramen noodle soup, or dipping sauce for gyoza (pot stickers), or any other dishes you'd like to make spicy.
The oil is infused with ground chili peppers which are in the jar, so shake it up a bit first.
Ingredients: sesame oil, corn oil, chili pepper, chili pepper extract, paprika color.
Packed in a distinctive glass jar. Product of Japan.
Please also consider our Thai chile oil, or peppercorn oil.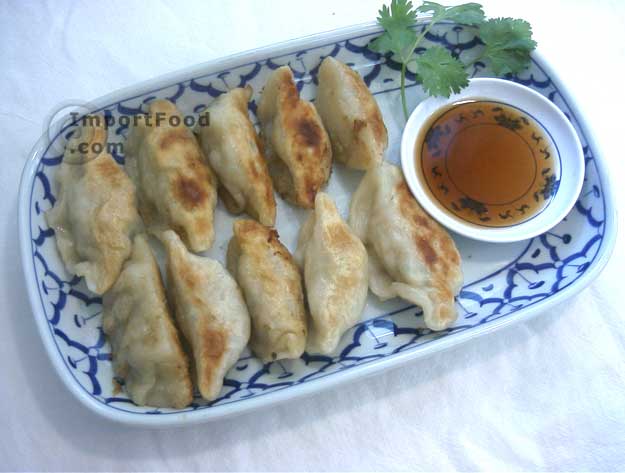 Japanese Gyoza
Gyoza is originally a Chinese dish, which has become very popular across Japan. This recipe shows how to make the gyoza dough , filling, and walks you though the cooking process with descriptive photographs. Makes 30 gyoza.
---