Tamanoi Sushinoko, 2.65 oz
Tamanoi Sushinoko, 2.65 oz
Add to cart
2.65oz - $5.29

This instant seasoning mix is added to flavor sushi rice.
Simply add this seasoning to warm steamed rice to make it ready for maki.
Ingredients: powdered vinegar (condensed rice vinegar), sugar, salt, monosodium glutamate.
One 2.65 oz package is enough to make several batches of sushi rice.
Product of Japan.
---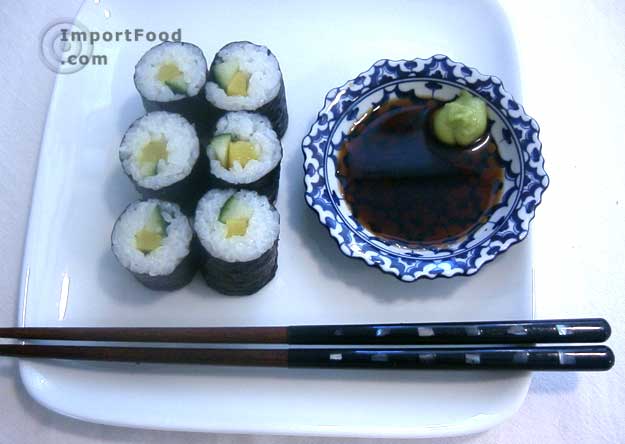 Sushi Maki
Make the sushi rice in a rice cooker, then when the rice is still warm gently fold 1 tablespoon of sushinoko with 300 grams steamed rice, this will make the rice "vinegared". Set aside. For a slightly different vinegar flavor, you can substitute 2 tablespoons sushizu for the sushinoko.
---