Wheat-free Organic Soy Sauce, Yamasa
Wheat-free Organic Soy Sauce, Yamasa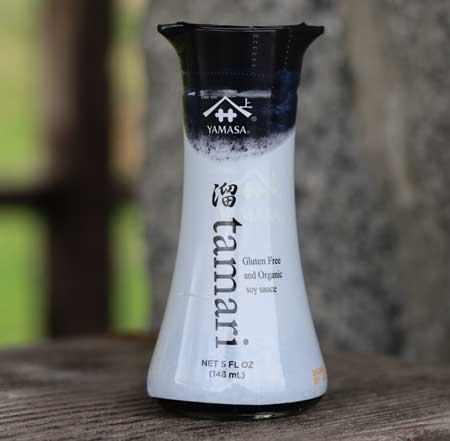 Add to cart
5oz - $6.29

Regular, naturally-brewed soy sauce (such as our Healthy Boy) contains wheat. As more people are allergic to wheat, we've had a steady request for wheat-free (tamari) soy sauce.
While we prefer the full taste of Thai soy sauce, those with wheat allergy will appreciate this alternative. We find the taste bold, fresh, and salty. Lacks the sweetness of a Thai soy sauce.
Packaged in an attractive glass bottle with pour spout lid.
Ingredients: water, organic soy beans, salt, organic alcohol (to retain freshness).
Product of USA.