Set of Three Koh-Kae Peanuts
Set of Three Koh-Kae Peanuts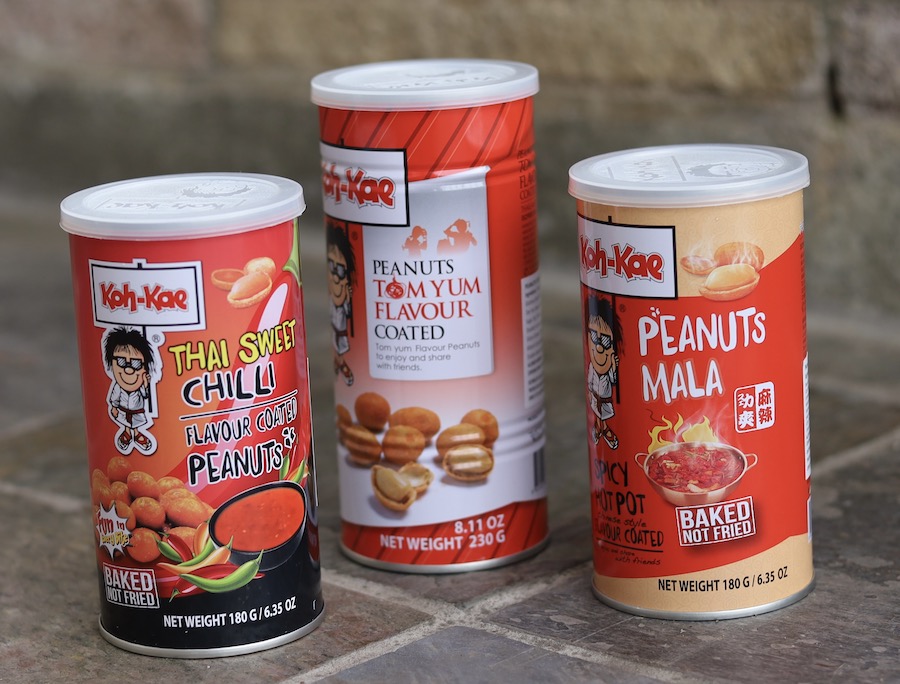 Add to cart
$17.95 ($21.25 Value)

Koh Kae is a favorite snack in Thailand, it's a peanut snack coated with various flavors.
Koh Kae Peanuts are baked, not fried. The coating is even, crunchy and delicious.
Here is a set of three Koh-Kae peanuts in nice large cans, at a great price.
Included are one of each:
Thai Sweet Chilli Flavor
Tom Yum Flavor
Mala Hot Pot Spicy Flavor

Made in Thailand.