Stainless/muslin coffee-tea filter
Stainless/muslin coffee-tea filter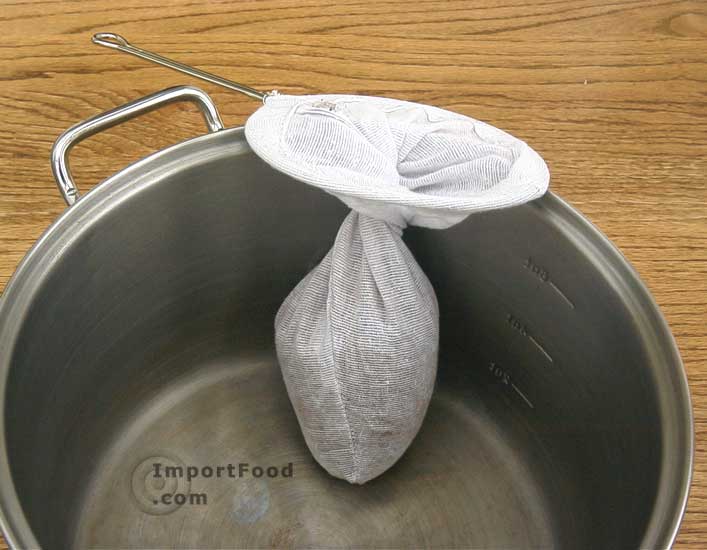 Add to cart
$3.89

Thai iced tea is a very popular drink in the United States, and this Thai tea filter will let you prepare it to perfection. See below for our complete Thai tea instructions. Also used throughout Thailand to make Thai coffee.
This tea filter is made of stainless steel and muslin. Use it again and again--we've used ours for years.
The top is a circle 5 inches in diameter, and a handle 5 inches long. The mulsin filter is nice and long (8 inches) so it holds the tea well. Usually in preparation the tea is placed in the filter, then it's twisted a coupe times to keep it together. Product of Thailand.
---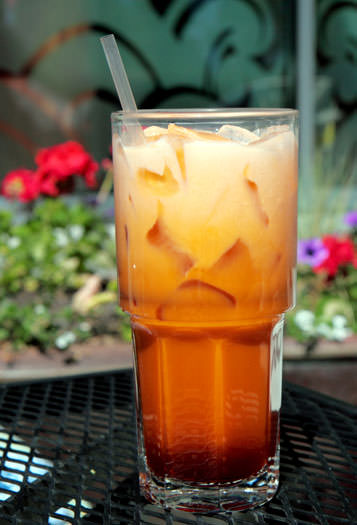 Thai Iced Tea
Thai tea has become very popular in the United States as people find pleasure sipping this delicious, unique tea. Tasting it in hot summer months, sitting around a swimming pool or on the beach, is like a dream.
We've been importing Thai tea from Thailand for over 10 years, from an excellent quality manufacturer (the BEST brand!) that supplies street vendors in Thailand, and restaurants around the world. A combination of Thai tea leaves and spices. The flavor is just right, it could not be more authentic.
If you're thinking of Thai iced tea on your summer picnic, want to make Thai ice tea popsicles, create a Thai ice tea cake frosting, etc, we're offering a great deal on the real thing, in Por Kwan brand.
---