Sour Curry Paste, Maesri, 4 oz can
Sour Curry Paste, Maesri, 4 oz can
Add to cart
4 oz - $2.89

Used to make sour curry soup. The main ingredient for many Thai sour soups found in our recipe section. Maesri Brand is recognized in Thailand as a high quality export product with rich taste and authentic flavor.
Ingredients: dried chile 30%, onion 22%, barracuda fish 20%, tamarind juice 20%, sugar 4%, salt 4%.
Product of Thailand.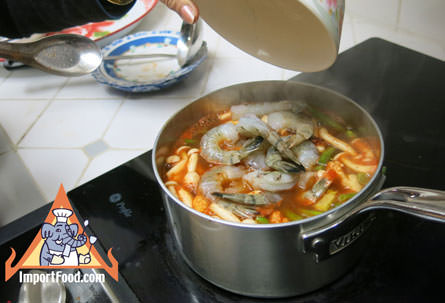 Thai Sweet & Sour Chicken Soup, 'Kaeng Som Gai'
This is a variant of kaeng som, which is a popular fish soup that is quite common in Thailand. Keang som is quite sour, and this dish has been given a degree of sweetness in keeping with making it from chicken.
---