Thai Sweet & Sour Chicken Soup, 'Kaeng Som Gai'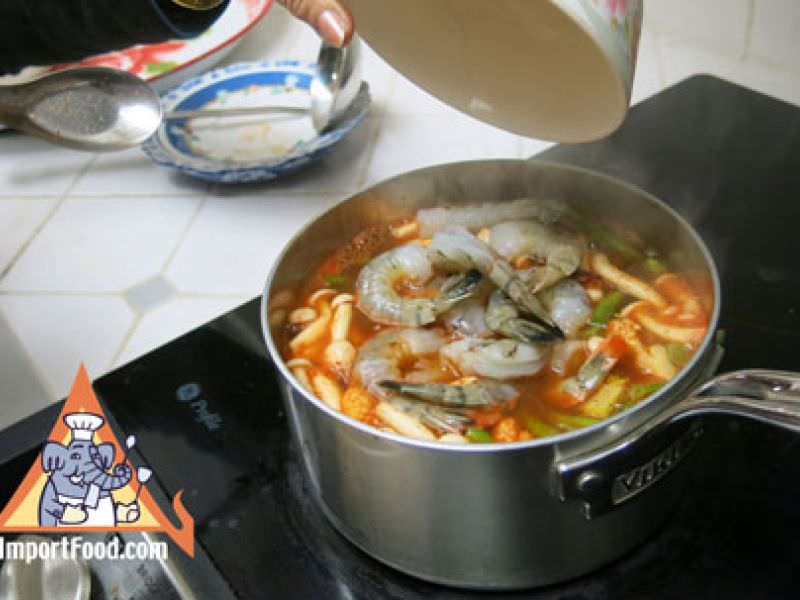 This is a variant of kaeng som, which is a popular fish soup that is quite common in Thailand. Keang som is quite sour, and this dish has been given a degree of sweetness in keeping with making it from chicken.
Method for Thai Sweet & Sour Chicken Soup, 'Kaeng Som Gai'
Prepare the chicken and then add three tablespoons of sesame oil and one tablespoon of freshly ground ginger, mix, and leave to marinade for one hour. Heat a wok and then stir fry the chicken in the marinade until it just starts to change color. Heat the stock to simmering point. Add all the ingredients except the chicken and pineapple, and return it to the boil. Add the chicken, and the marinade and simmer until the chicken is cooked through. Add the pineapple, bring to the boil and then serve.
note that this can also be prepared as a stir fry dish by simply omitting the chicken stock. (If it is a little dry, then add a couple of tablespoons of stock to the wok).

Reviews