Bulk Pack 30 Mama brand, Pork Noodles
Bulk Pack 30 Mama brand, Pork Noodles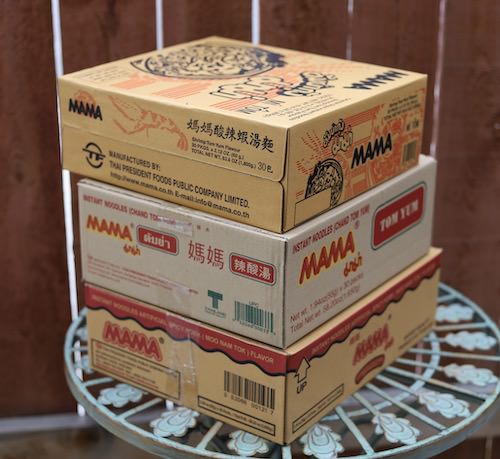 Add to cart
Temporarily Out of Stock

Bulk Pack of 30 Mama Pork Noodles, brand new stock, at $17.50 this is about half off while supplies last.

We also offer in Bulk Pack:
Shrimp Tom Yum
This is a tasty plain pork noodles from Mama, known in Thai as 'moo sap'.
Place noodles in a bowl, add 1.5 cups water, cover and wait three minutes, serve. We added sliced pork, see below; a simple and filling meal.
Every package comes with three different spice packets. Just add boiling hot water to the noodles and spices, cover and set for a few minutes.
Ingredients: wheat flour, palm oil, salt, sugar, cmc, garlic, pepper, msg, dried leek, artificial pork flavor.
Product of Thailand.