FF Thai Instant Fresh Noodle 10 Pack
FF Thai Instant Fresh Noodle 10 Pack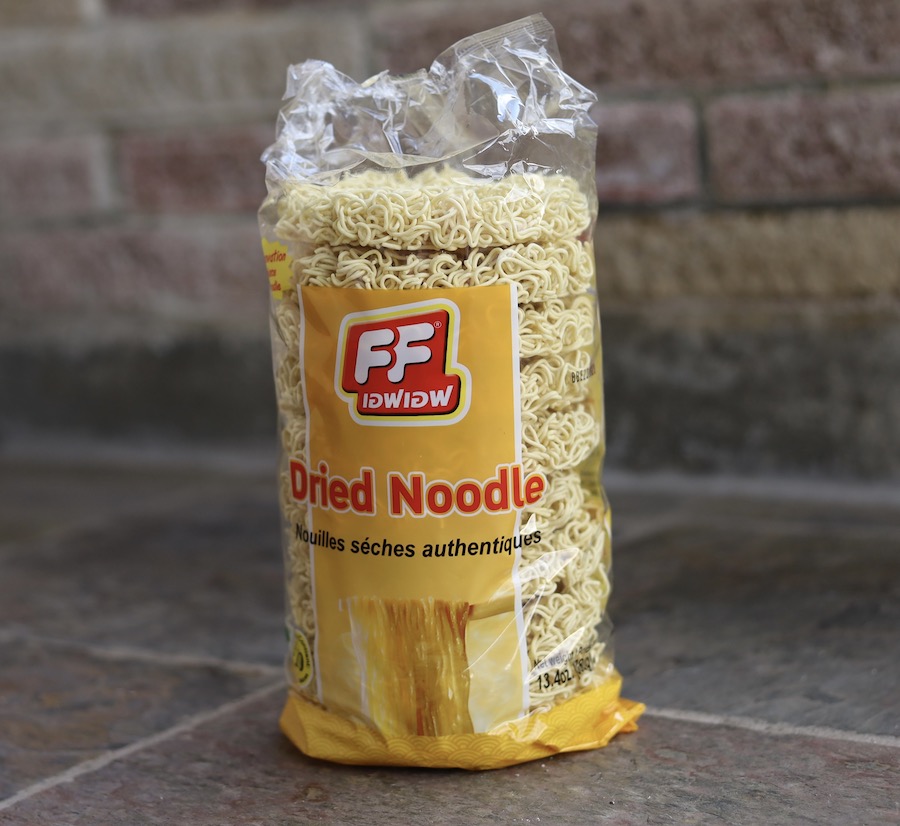 Add to cart
$7.89

These 'instant fresh' noodles are brand new from FF, an innovative company that created noodle bowls.
Just boil for a few minutes then use in stir-fry as a typical fresh egg noodle would, or fry in oil for a spectacular crispy noodle meal. We demonstrate now to use them, see our recipe here.
Each bag weighs 14.4 oz and contains 10 pancake-style servings. Each of these pancakes makes one large serving.
The noodles taste very good, have a nice texture, and are similar to fresh.
Ingredients: wheat flour, salt, yellow #5.
Product of Thailand.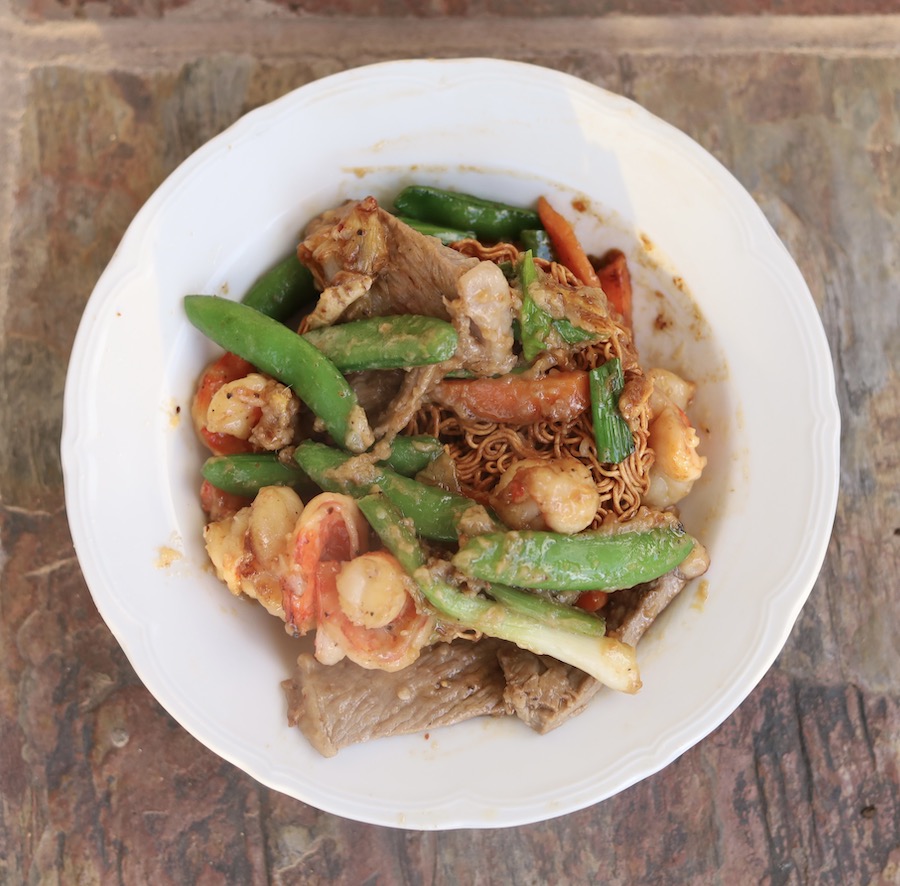 Thai Stir Fry Over Crispy Noodles
Here's a delicious Thai stir fry served two ways:
1/ over crispy noodles
2/ with boiled noodles

These particular noodles from FF create delicious stir-fry both crispy and boiled.
---
cropped-8Enjoy Crispy Version