Thai jasmine rice, 5 lbs 2020 Crop
Thai jasmine rice, 5 lbs 2020 Crop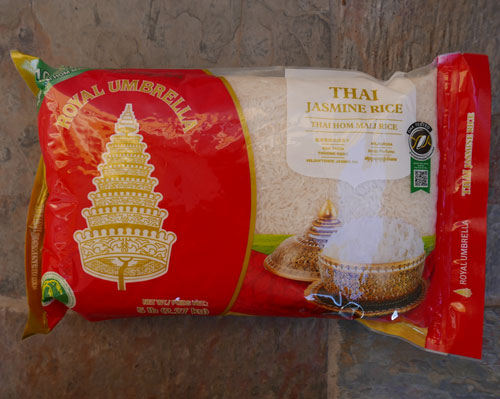 Add to cart
Limit 1 / 5 lb - 2020 Crop $15.50

Please limit 1 bag per order.
This is New Crop 2020 highest quality export grade, new in Royal Umbrella brand.
Packed in heavy duty plastic bag with resealable ziplock for convenience. A great deal for anyone that doesn't want a full 10 pound bag, which we offer here.
As indicated on the package, Royal Umbrella Jasmine Rice:
100% Pure Thai Jasmine Rice
DNA Tested: Genetic Purity Tested Authentic
World's Best Rice Award 2009
ISO 9001, HACCP, GMP
Prime Minister's Best Exporter Award
Prime Minister's Best Thai Brand Award
Product of Thailand.
We also offer brown jasmine rice, Thai sticky rice , broken rice, and red cargo rice.