Korean BBQ Marinade, CJ brand, 17 oz bottle
Korean BBQ Marinade, CJ brand, 17 oz bottle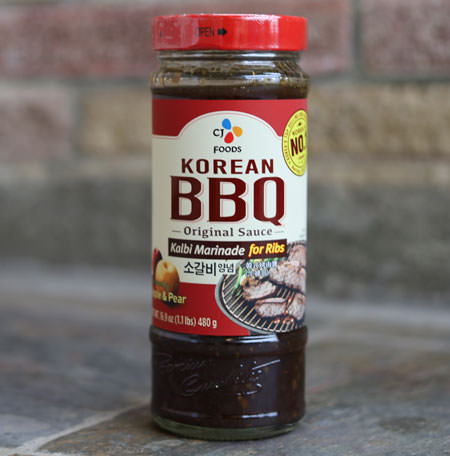 Add to cart
$6.49

Here is a large jar of spicy Korean barbeque sauce that we enjoy very much. The flavor has a mild spicy heat from red chile, and sweet tones from apple and pear.
It's simple to use, just pour about half the jar onto 1.5 lbs of meat and marinade for one hour then barbeque.
As shown in pictures below: We started with beef ribs, added some finely-chopped fresh lemongrass that was pounded in a mortar and pestle, poured half a jar over it then after 1 hour barbecued and served it with vermicelli and and sauces.

We also grilled a nice organic chicken breast over charcoal in our Tao barbeque. The result was fantastic. The chicken was marinaded for a few hours, and we scored the chicken with a knife to get the sauce to penetrate deeper into the meat. Slowly cooking over charcoal resulted in a tasty chicken breast with a lovely reddish color (as shown).

Packed in a glass jar, CJ Brand. 17 oz is enough to marinade about 3 lbs of meat.

Ingredients: red pepper paste, corn syrup, soy sauce, sugar, red pepper mix (water, red pepper powder, salt, garlic, paprika, glucose, ginger, sodium acetate, fumaric acid, sodium metaphosphate, fatty acids, dextrin), apple puree, pear puree, water, salt, garlic, cooking rice wine, msg, black pepper powder, ginger extract, citric acid, xanthan gum, roasted sesame seed, paprika, capsicum.
Product of S Korea.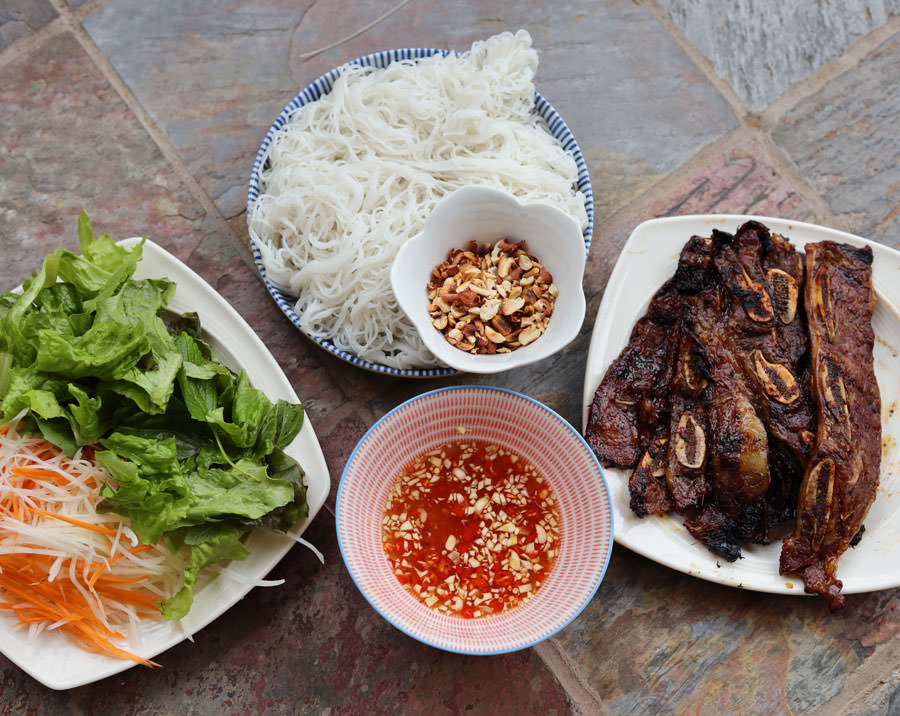 Korean Barbecue Rib Noodle Salad
This is an authentic Asian noodle salad with Korean barbecue ribs. Prepare the various components then place a handful of noodles in a bowl, followed by salad, peanuts, and spoon over everything the sauce. Top with sliced rib meat to complete the salad.
---
We also offer Lee Kum Kee Korean Barbecue Sauce.