Premium Quality Fish Sauce, Healthy Boy, 23 oz
Premium Quality Fish Sauce, Healthy Boy, 23 oz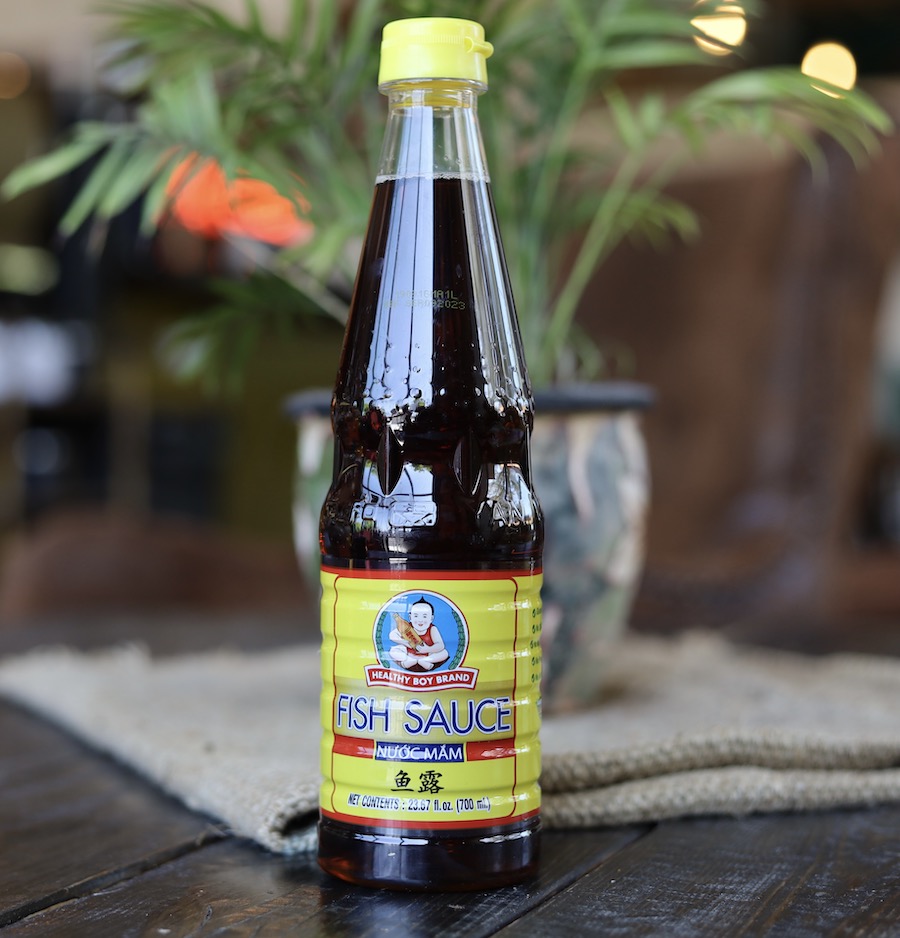 Add to cart
$9.89-23oz

Healthy Boy produces the very best sauces from state-of-the-art modern equipment, with a focus on using the highest quality ingredients and all natural fermenting.
Their new fish sauce here, just launched for export to USA, has the following premium characteristics:
- Made From Wild Caught Anchovies
- High Protein
- Gluten Free
- Naturally Fermented Over 12 Months
- No 3 MCPD
- No Preservative
- No MSG
Ingredients: anchovy, salt, water, sugar
This is an excellent quality fish sauce with elegant flavor.
See our photo tour of a fish sauce facility, and learn how fish sauce is made.
All Natural. Store at room temperature in a cabinet away from sunlight.
Product of Thailand.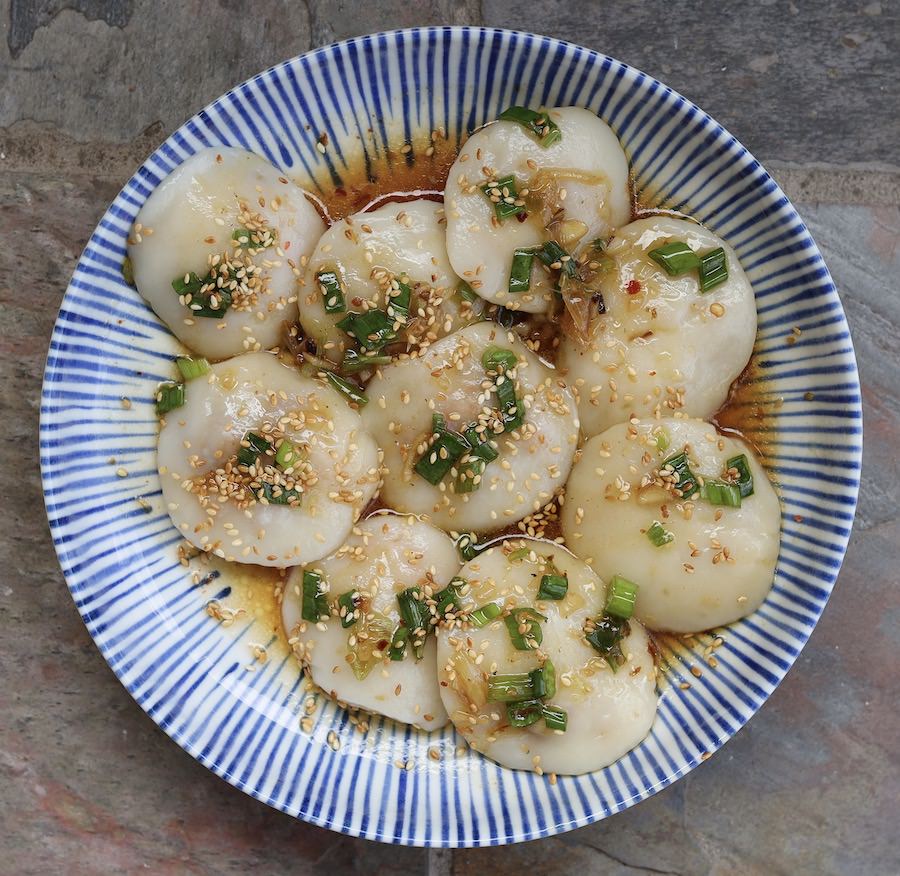 Dumplings w/Pork Shrimp Ginger Sesame
Spectacular dumplings are easy to make.
Lots of ingredients involved but follow our detailed instructions & work sequentially; it won't take long to become an expert and amaze friends & family with your ability to make the best dumplings.
We enjoyed making this here with fresh young Hawaiian ginger but any ginger works well too.
This recipe makes about 15 dumplings.
---