Ground Thai Chili Peppers, 3.5 oz Jar
Ground Thai Chili Peppers, 3.5 oz Jar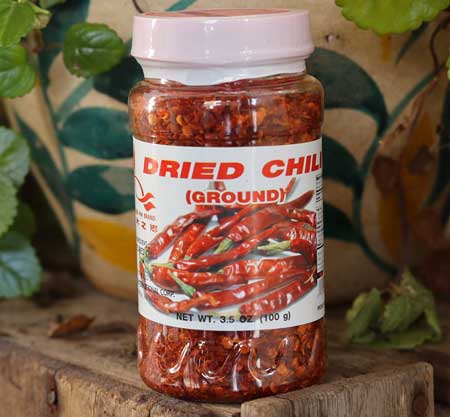 Add to cart
3.5oz - $4.95

Fresh pack of ground up, dried, hot Thai chile peppers imported from Thailand.
Rather than buy this pack of ready-made ground Thai chiles, many chefs like to purchase whole dried chiles, and make ground Thai chiles in their own kitchen just before use (see below).
Adds hot spice to any dish, and always served in the Thai condiment caddy.
This is a very common Thai condiment, and you can add it to nearly every recipe found in our recipe section. Add as much as you like, but be careful--this may make you sweat.
Product of Thailand.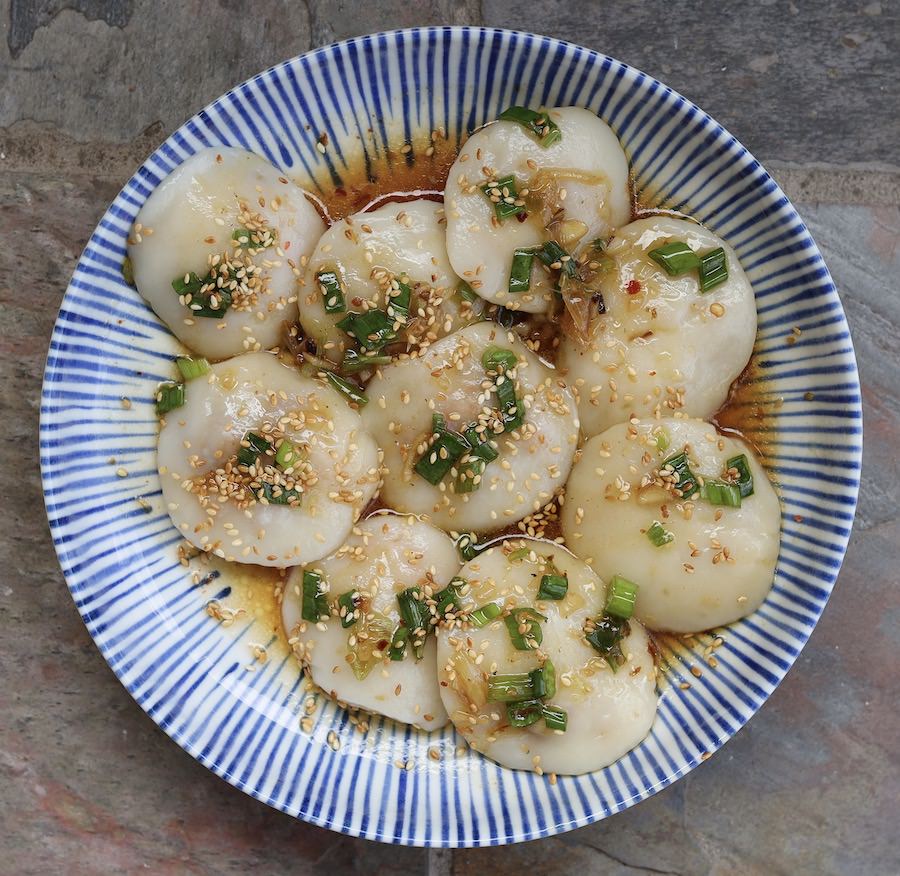 Dumplings w/Pork Shrimp Ginger Sesame
Spectacular dumplings are easy to make.
Lots of ingredients involved but follow our detailed instructions & work sequentially; it won't take long to become an expert and amaze friends & family with your ability to make the best dumplings.
We enjoyed making this here with fresh young Hawaiian ginger but any ginger works well too.
This recipe makes about 15 dumplings.
---