Szechuan Peppercorn
Add to cart
$7.95-4oz

We've tried for years to find a good source of true Szechuan peppercorn, also called Schezuan and Sichuan. In appearance and texture these look like true peppercorn but Szechuan does not grown on a vine, and the flavor is very special--totally unlike traditional black and white pepper.

The fragrant pods are somewhat like flowers, with a rich citrus/anise/ginger taste that numbs your tongue. No bitter flavor at all! A lot of Chinese recipes use this pepper, and we are offering a large bag which will no doubt last a long time.

We developed a very good recipe for Thai-Chinese Szechuan Chicken, using this peppercorn. Also try it in Khao Kha Moo (pork leg soup) for great results. A healthy soup option: chicken and noodles in spiced broth.

Get to know and love this rare pepper, use it as a seasoning for all kinds of meat, soups & stir-fry. This is a fresh pack loaded with flavor.
Ingredients: 100% peppercorn.
Product of Hong Kong.
---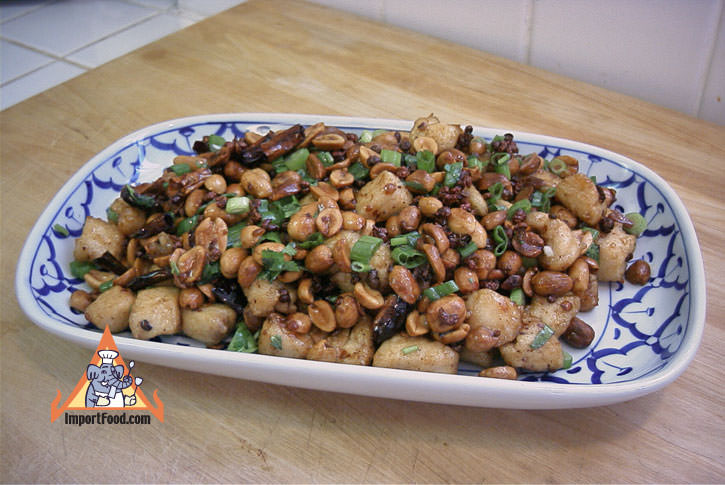 Thai-Style Szechuan Chicken
Chinese-style food is popular in Thailand, often the best hotels in Thailand have wonderful Chinese food. We've created this Thai-style Chinese szechuan chicken recipe using the rare szechuan peppercorn together with very hot whole dried chiles. It's cooked using alcohol, and we were lucky enough to have a bottle of Laotian whisky distilled from sticky rice, but you can use Wild Turkey Kentucky bourbon with good results.
The result is fairly spicy, so this isn't for people who don't like spicy. Something we love about this is the way the Szechuan peppercorn make your tongue tingle. It's also tastes great a day later, as a leftover reheated.
---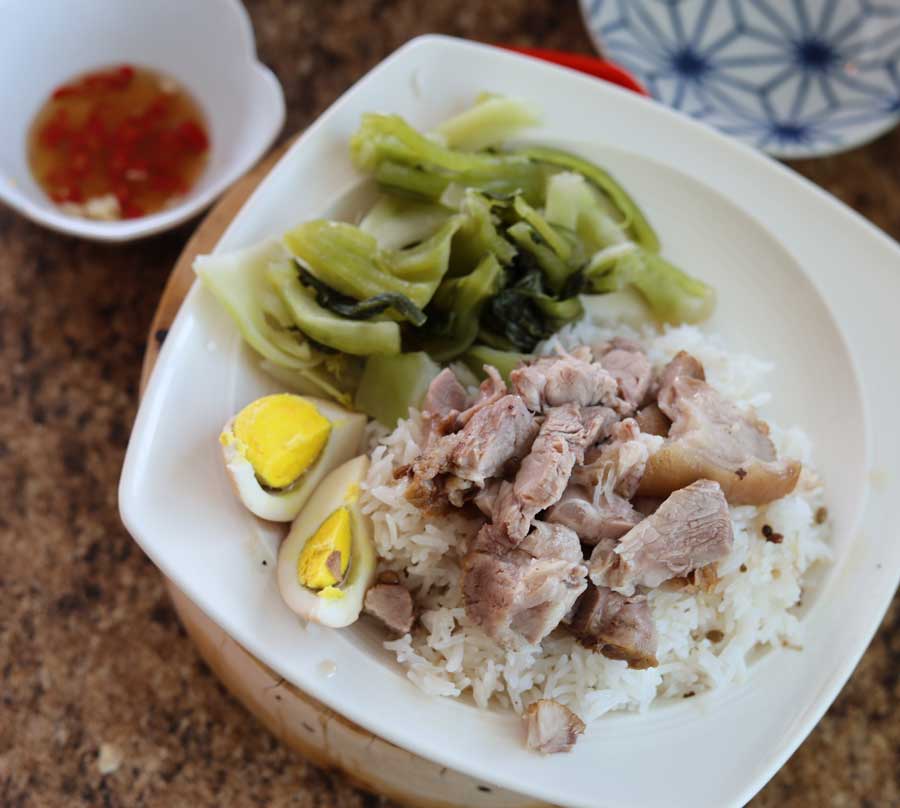 Pork Leg on Rice, 'Khao Kha Moo'
Khao Kha Moo is not only a favorite of Thailand's Prime Minister (a celebrity chef), it's also one of those ubiquitous dishes served by street vendors throughout Thailand. If you think it's hard to make at home--it's not! The recipe below makes a wonderful khao kha moo but be sure you get the right piece of meat. Ask a butcher for a pork shank, fresh. You must get it "fresh" which means it has not been cured or smoked. Even if it's frozen that's fine just state "fresh" to denote that you don't want it already smoked or cured. Hock (cut from the shoulder) is also a cut that works fine. Try to get a front leg, as the back legs contain more fat and less meat.
---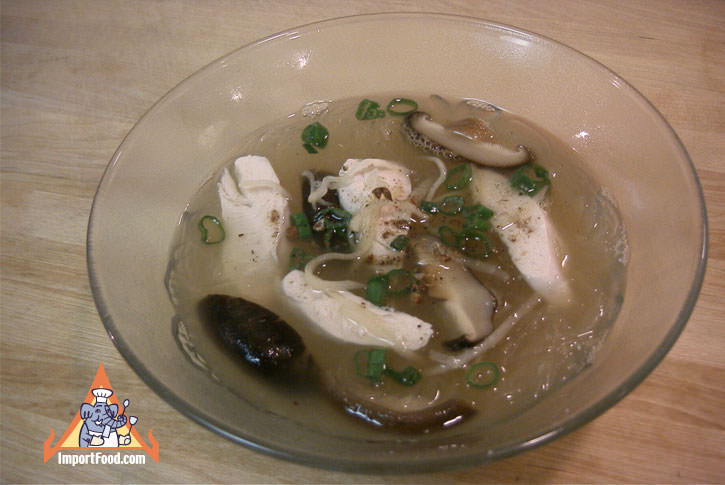 Chicken and Noodles in Spiced Broth
The February 2010 issue of Food & Wine (an excellent magazine!) featured this as a "Healing Recipe To Fight Pain and Panic" It uses so many of the ingredients we offer, so we demonstrate it for you here. We did modify it a bit--the original recipe calls for only salt and pepper to taste, we changed that to a combination of fish sauce, soy sauce and sugar as listed below. The soup tastes spicy, rich, fills your stomach and clears your mind. A real winner.
---