Thai Coconut Rice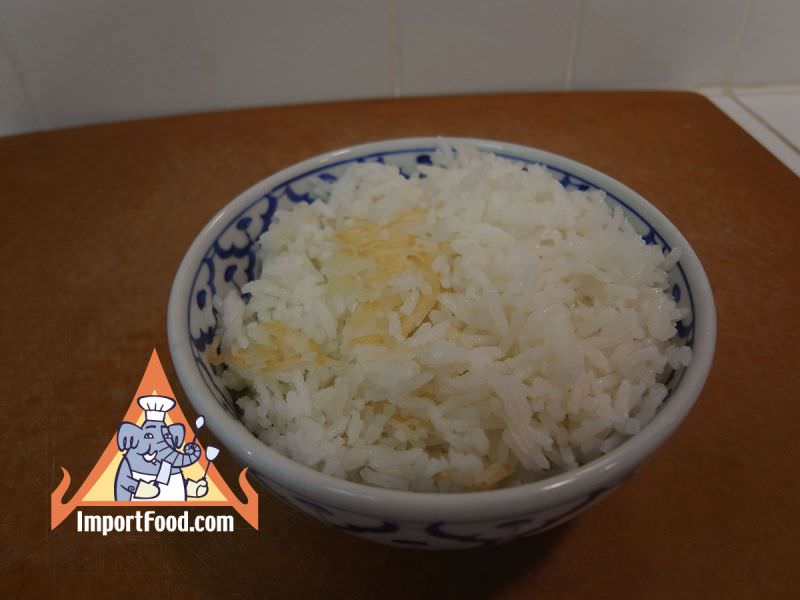 Jasmine rice prepared with sweet coconut cream, this recipe was featured in the Thai Food 101 feature, Bon Appétit magazine. Not only does the rice taste delicious, but making it this way gives it a nice consistency, with crunchy bits of caramelized coconut cream mixed in.
This rice adds a sweetened counterpart to spicy stews, but it can be enjoyed with any dish.
Method for Thai Coconut Rice
Rinse rice in a large bowl with cool water until water runs clear. Drain rice.
Combine rice, coconut cream, sugar, salt, and 2 cups water in a medium saucepan. Bring to just a boil, stirring to dissolve sugar, then cover and reduce heat to low. Don't remove cover as it cooks. Cook until rice is tender and liquid is absorbed, 40-45 minutes.
The coconut cream will caramelize during cooking, leaving sweet brown flecks in the rice (see photo below).
Fluff rice with a fork, cover and let sit for 20 minutes

Reviews