Thai Baby Corn, 15 oz can
Thai Baby Corn, 15 oz can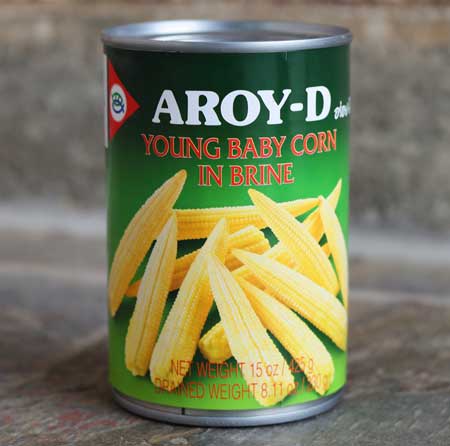 Add to cart
$3.89

Tender baby corn is new crop, always crispy, and it tastes so good. Just pop it in your mouth fresh or add to your favorite stir-fry.
See below, we use Thai baby corn in two delicious recipes.

Packed by Aroy-D which is well known for the very best quality canned vegetables in Thailand. In each can you get about 30 baby corns, they are about 6 inches long.

Ingredients: baby corn, water, salt, citric acid.
Product of Thailand.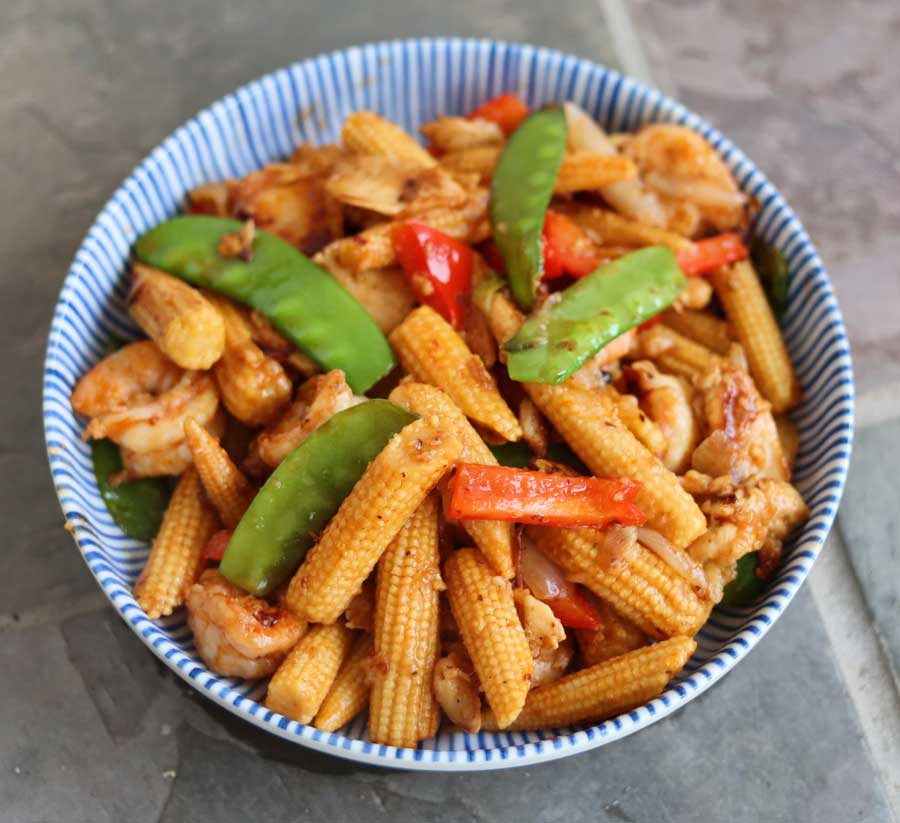 Thai Baby Corn Stir Fry
Our Thai baby corn is crisp, full of flavor, and perfect for stir fry with meat and seafood. In this recipe we share the important simple tricks so you can do it all in your own kitchen quickly. Adding tapioca starch at the end ties the flavors together and gives it an elegant finish glaze.
---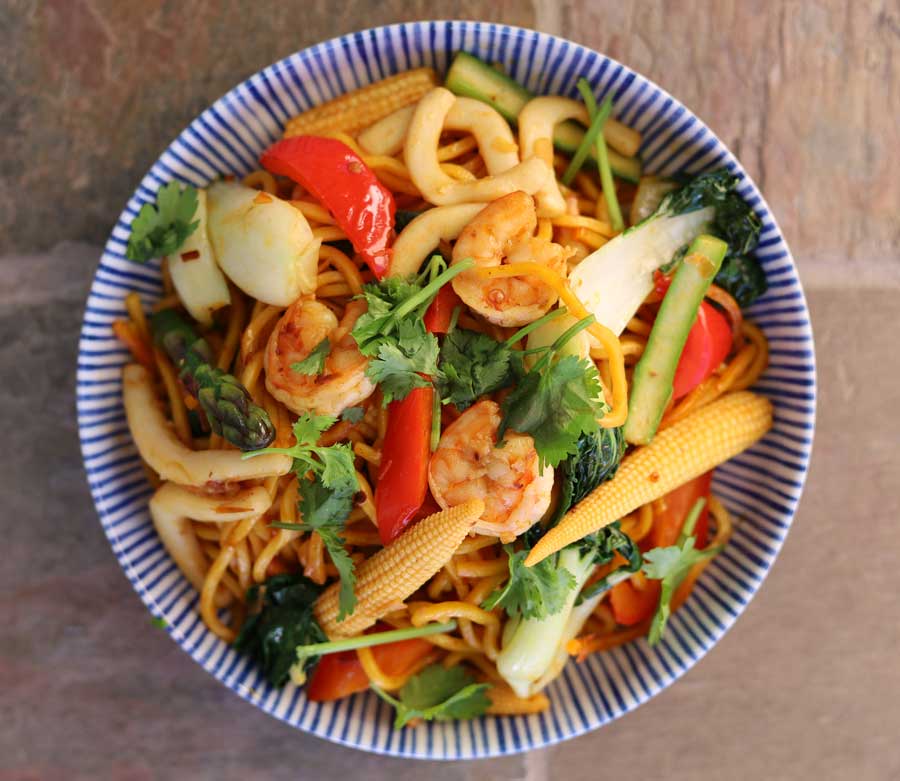 Thai Chilli Garlic Seafood Stir Fry
A basic seafood vegetable noodle stir fry made spicy with our Ground Chilli with Fried Garlic paste. Add at least one teaspoon to give the dish bold chilli heat; we added two which made it very spicy and delicious.
---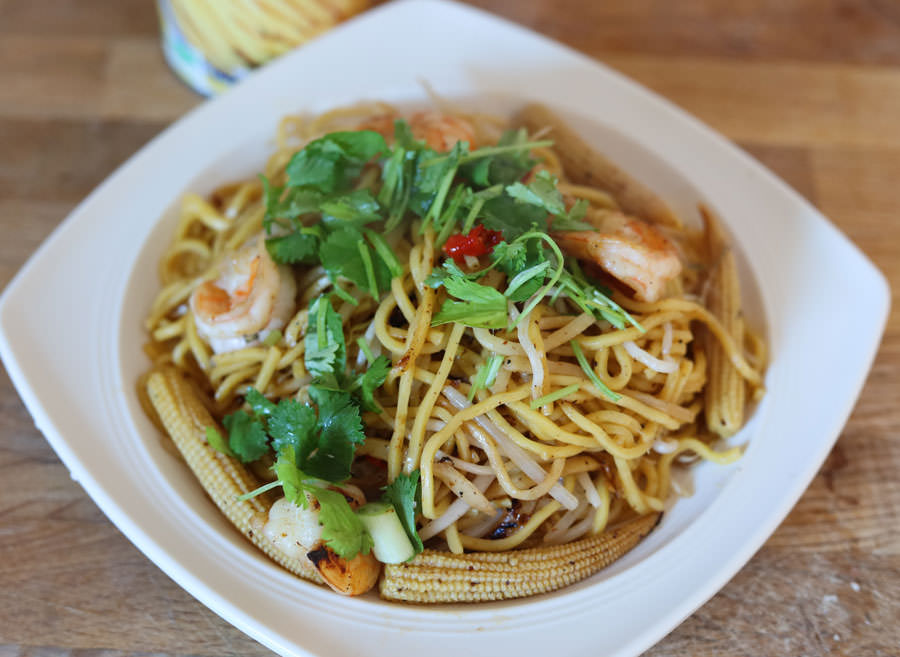 Thai Noodle Bamboo Shoot Stir Fry
This recipe combines the unique flavor and crispy texture of matchstick bamboo shoots, baby corn and noodles in a stir-fry with oyster sauce. Essential Asian dish you may not have thought you could create at home.
---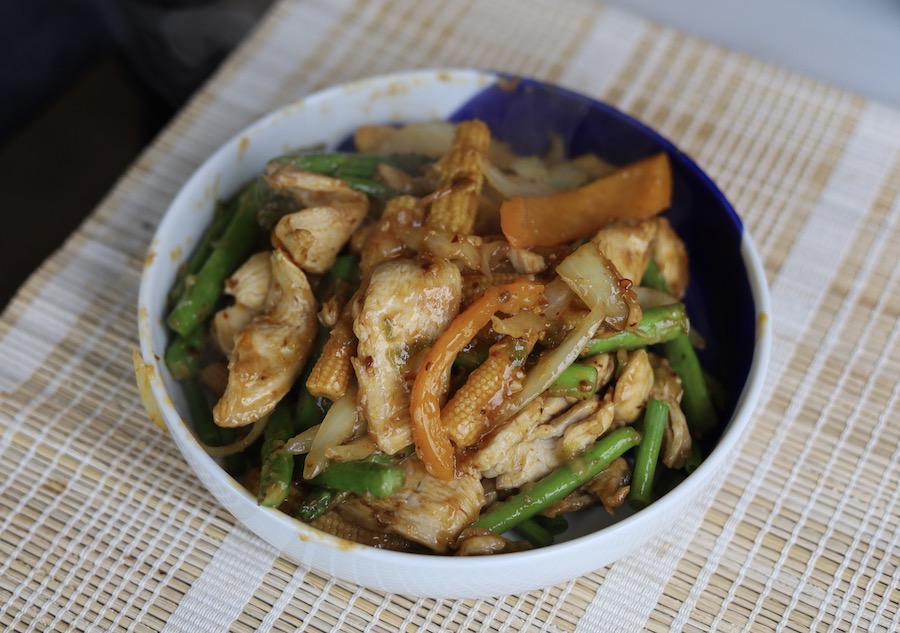 Thai Spicy Chicken With Vegetables
This recipe is simple to prepare and has the nice punch of chilli from Thai Fried Chilli Paste. MSG is optional but here we show you how to use just a touch for added flavor.
---