Thai Curry Powder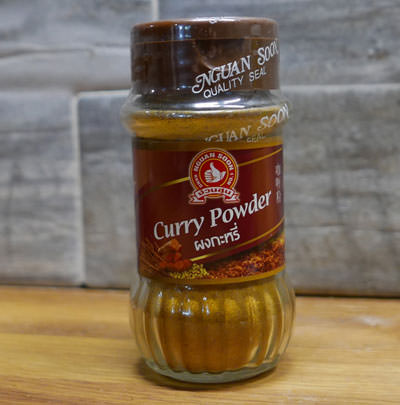 Add to cart
Temporarily Out of Stock

This is an excellent quality Thai curry powder (not to be confused with madras curry powder). Made by Hand Brand Number One, a legendary spice company in Thailand.
The most important ingredients in preparing Bu Pad Pong Kari (see recipe below). Also use as a colorant for fried rice, or anytime a recipe calls for curry powder. We love it in Gaeng Hanglay, and Thai pork satay. Uniquely Thai, it has a wonderful aroma.
See a selection of our authentic Thai recipes below using this curry powder. For something unique try it in Thai-style sundried beef jerky.
Ingredients: turmeric, coriander seeds, fenugreek seeds, salt, cinnamon, pepper, chili, cumin, galangal. Product of Thailand.
---
See Thai Curry Powder in the following ImportFood.com Thai recipes
---
We offer the following premium quality Hand Brand spices from Thailand