Thai Ground Garlic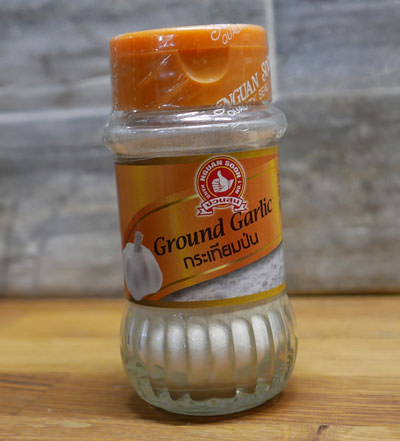 Add to cart
1.76oz - $3.89

Garlic in Thailand packs a real punch. The cloves are small and are loaded with a true, refreshing garlic flavor.
If you enjoy garlic, you'll love this Thai garlic powder which is so much better than the bland garlic powders you typically find in supermarkets.
Use as a meat marinade, in soups, on garlic bread, and to add garlic aroma.
Packed in a beautiful glass jar, from Hand Brand, Thailand's best producer. Brand new stock. Extremely fresh and fragrant. We also offer fried garlic.
Ingredients: Garlic. All natural, no preservatives. Product of Thailand.
---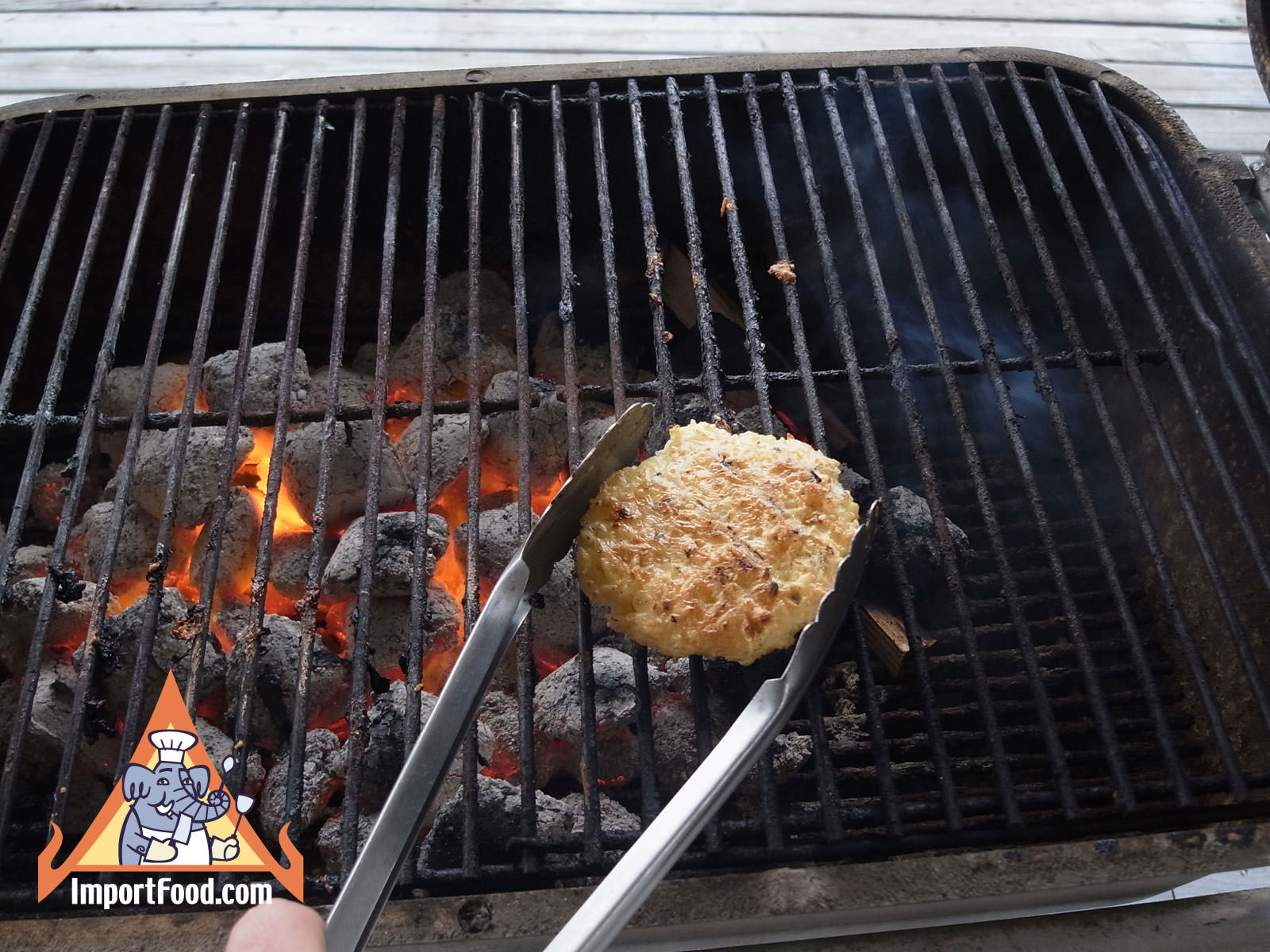 Grilled Thai Sticky Rice with Egg, 'Khao Jee'
This is a popular Northeastern Thai (Isaan) style snack. An exciting and new discovery for people in Bangkok but it's easy to find in Isaan. We know a street vendor in Bangkok that prepares it perfectly, shown in pictures below. The finished result is a snack that's perfectly crunchy on the outside, has a touch of smokey flavor, and a soft inside. Khao Jee can be enjoyed alone, and it also goes great with barbecue pork or moo tod
---
---
We offer the following premium quality Hand Brand spices from Thailand