Grilled Lemongrass Chicken, Gai Yang Takrai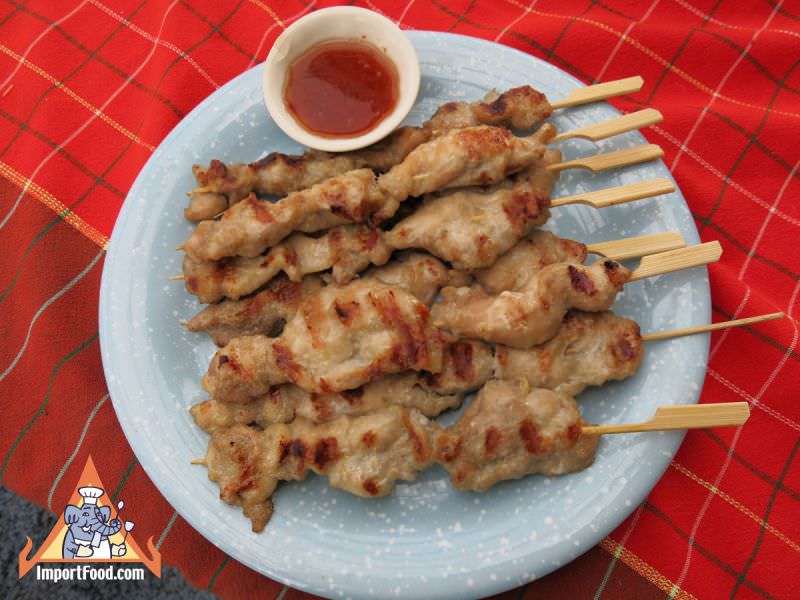 Method for Grilled Lemongrass Chicken, Gai Yang Takrai
Soak your skewers in water for at least one hour to help prevent them from burning while cooking. Finely chop the fresh lemongrass, and set aside 4 tablespoons. In a mortar and pestle, pound together the garlic, coriander seed, and Thai pepper powder until smooth. You will need to use 1 teaspoon of that for this recipe.
In a mixing bowl, combine chicken, spice paste, and chopped lemongrass. Add soy sauce, sugar and vegetable oil. Mix well, then cover with plastic wrap & refrigerate for at least 30 minutes.
Thread marinated chicken onto skewers. Grill for 5-7 minutes on each side, or until done. Served withsticky rice, and sweet chilli sauce, this is a perfect meal. Enjoy!

Reviews