Lao-style Plastic Mortar/Pestle
Lao-style Plastic Mortar/Pestle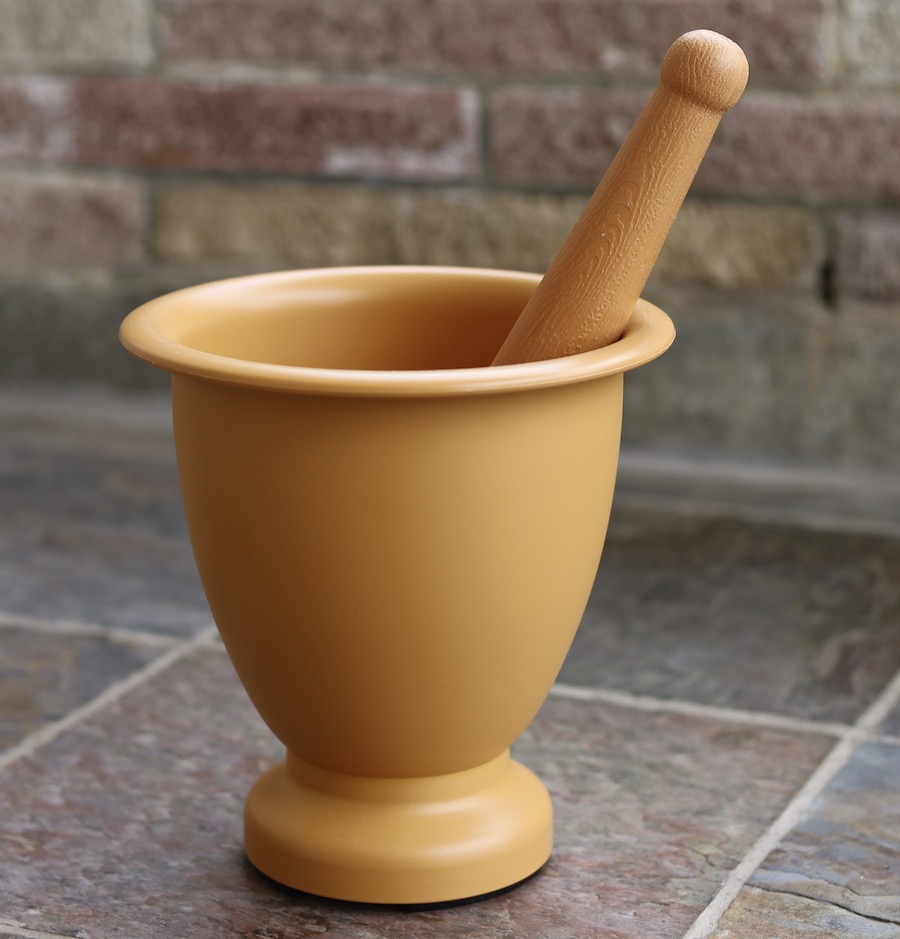 Add to cart
$29.95

Our newest mortar & pestle set for making Som Tum is made of durable plastic. This has a decent weight, is easy to clean, and does a great job in the same way as the the traditional style clay with wood pestle.
Sticker in Thai language on the mortar states:
Made of food grade plastic
Mildew-free, fungus-free
Will never break
High quality, strong, durable
Lightweight, easy to clean
Long Lasting
Made in Thailand
The traditional design mortar & pestle is used to make a wide range of Thai and Laotian dishes.
See our recipe for som tum for the most popular favorite,
This mortar maintains a "rustic" apearance including a grain pattern on the mortar, and is highly functional.
The mortar is 8 inches tall and 7.5 inches wide, with a capacity of approx 9 cups. The pestle has good weight and is 11 inches long.
We also offer a much heavier stone mortar and pestle.
Top View - Nice Deep Mortar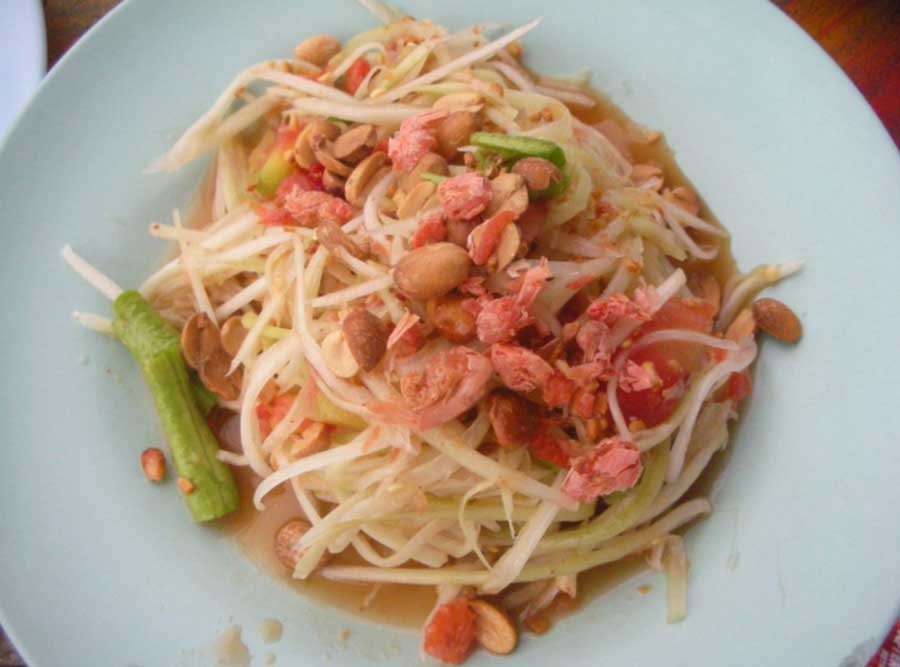 ---