Thai Curry Powder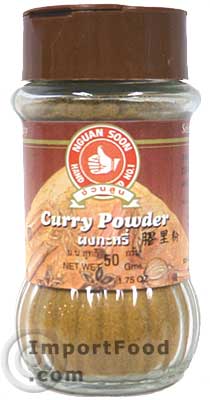 Add to cart
1.75oz - $3.29

This is an excellent quality Thai curry powder (not to be confused with madras curry powder). We just got a new shipment direct from Thailand, this is as fresh from the spice mill as it gets.
The most important ingredients in preparing Bu Pad Pong Kari (above). Also use as a colorant for fried rice, or anytime a recipe calls for curry powder. We love it in Gaeng Hanglay, and Thai pork satay. Uniquely Thai, it has a wonderful aroma.
See a selection of our authentic Thai recipes below, using this curry powder. For something unique try it in Thai-style sundried beef jerky.
Ingredients: turmeric, coriander seeds, fenugreek seeds, salt, cinnamon, pepper, chili, cumin, galangal. Product of Thailand.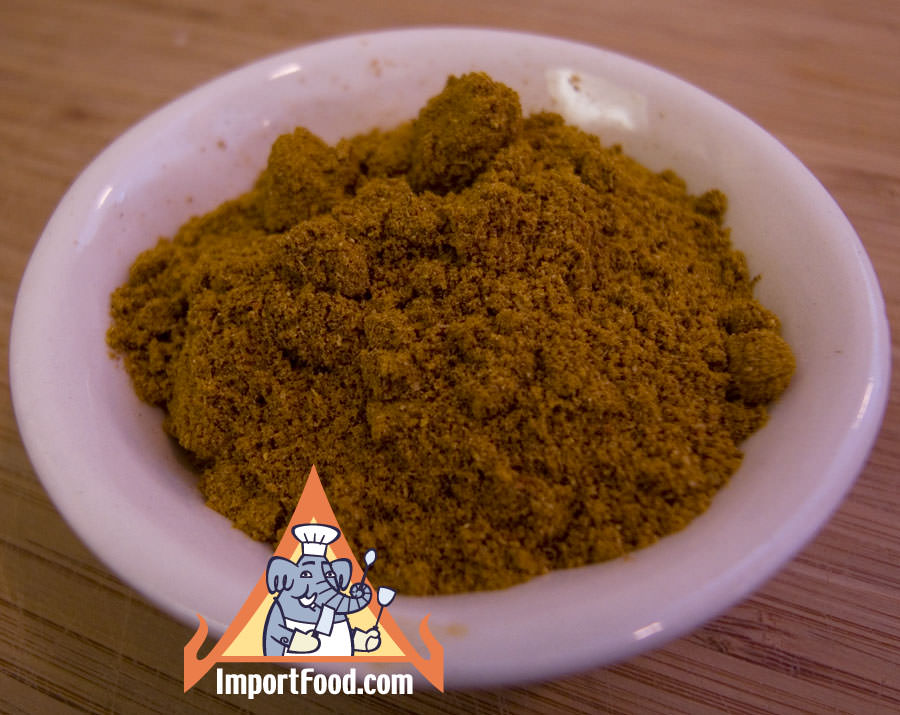 ---
See Thai Curry Powder in the following ImportFood.com Thai recipes
---
We offer the following premium quality Hand Brand spices from Thailand