Thai Lemongrass Powder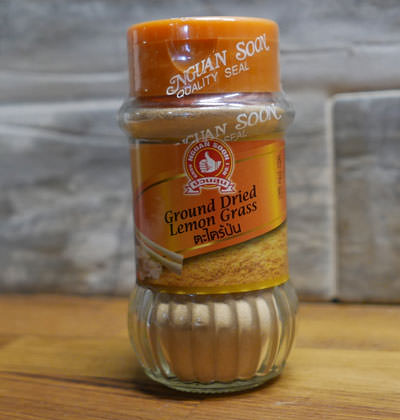 Add to cart
Temporarily Out of Stock

The unique citrus flavor of this lemon grass powder can be your 'secret ingredent' in many recipes. Prestigious Nguan Soon (Hand Brand) only offers the very best spice powders, and you will be happy with this.
Shown is the 1.4oz jar but now we are shipping the same product in a larger 3.5oz jar.
See below a couple of recipes we love, using lemongrass powder.
Ingredients: dried lemongrass.
Product of Thailand.
We also offer dried lemongrass, and we offer galanga powder.
More information about lemongrass.
---
Use Lemongrass Powder to Make Great Thai Marinades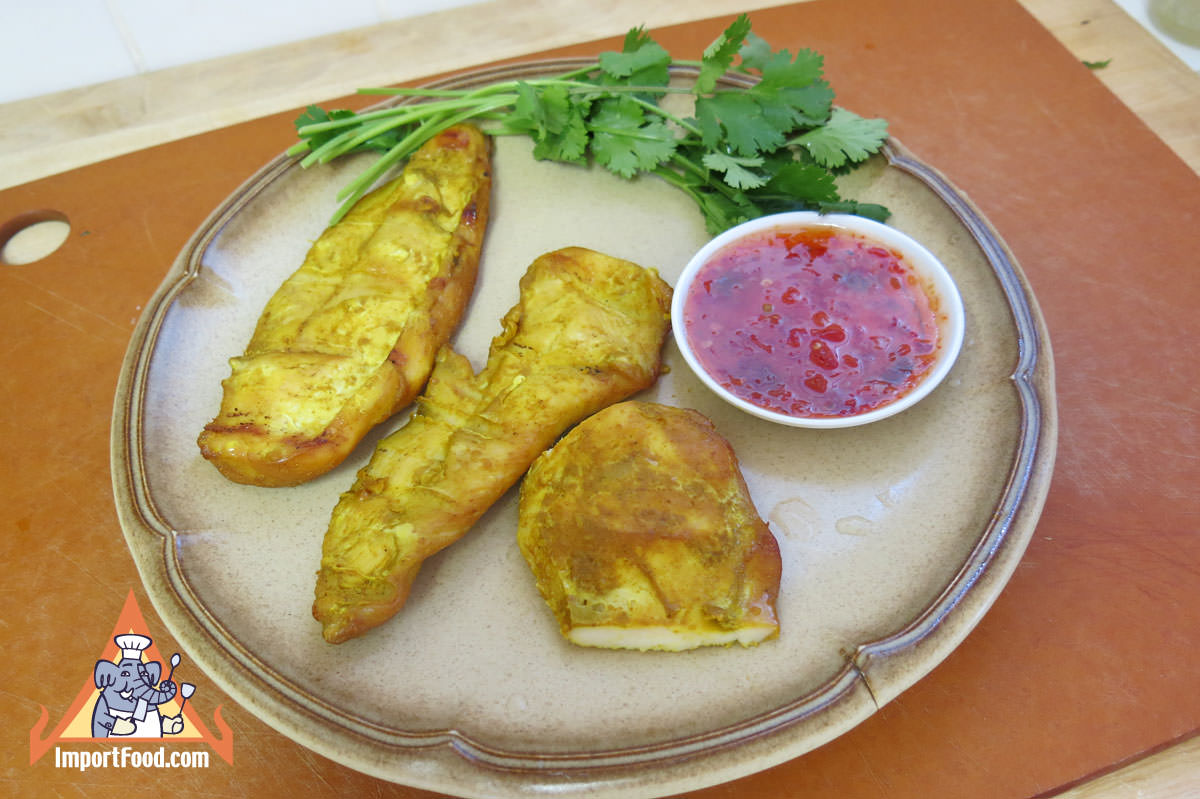 Thai Barbecue Chicken, 'Gai Yang'
Gai yang translates to "barbecued (or grilled) chicken", and can be prepared in many different ways, we demonstrate here three unique versions.
There are pictures below shared by visitors to this website, links to street vendor videos, and detailed instructions on how to prepare three of our own versions. Perhaps the most famous gai yang is sold by vendors in the seaside community of Bang Saen, where the bird is cut open along the belly, flattened with a few blows from the back of a cleaver, and pegged with a stick to hold it, then marinaded and grilled over charcoal.
---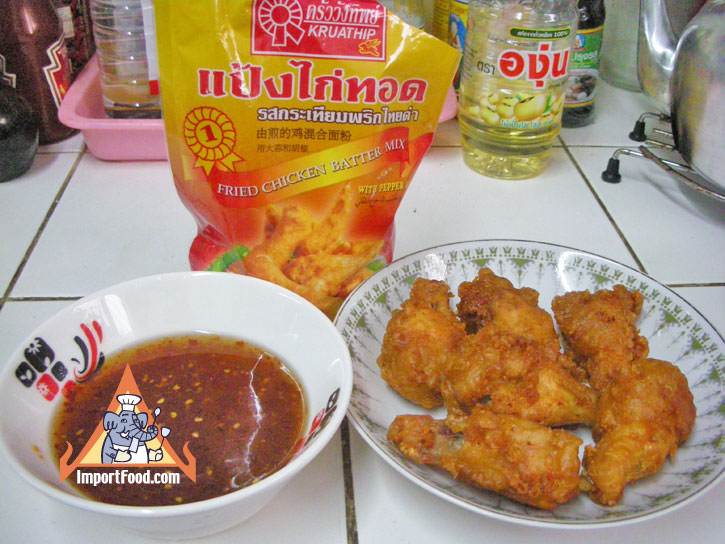 Thai-Style Fried Chicken
Leave it to the Thais to create the best fried chicken in the world. This batter perfectly coats your chicken (or vegetables, as we made fried mushrooms and onions that turned out excellent). Simply mix it with water and sugar (see mix below). You really can't go wrong, and it's just excellent batter. We fried drumsticks and breast slices, then used world-famous Thai sweet chile sauce as a dip.
Serve in our Handpainted Ceramic Big Boat.
We also prepared this with some added spices to create a "Tom Yum" flavor, which is very delicious, see variant method below.
---
---
We offer the following premium quality Hand Brand spices from Thailand