Thai Baby Corn, 15 oz can
Thai Baby Corn, 15 oz can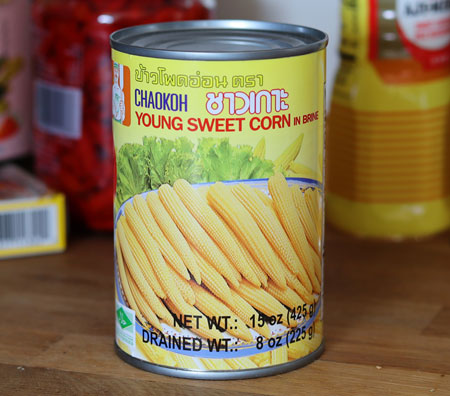 Add to cart
$3.89

Tender baby corn is new crop, just arrived, and it tastes so good. Just pop it in your mouth fresh or add to your favorite stir-fry.

Packed by Chaokoh which is well known for the very best quality canned vegetables in Thailand. In each can you get about 30 baby corns, they are about 6 inches long.

Ingredients: baby corn, water, salt, citric acid.
Product of Thailand.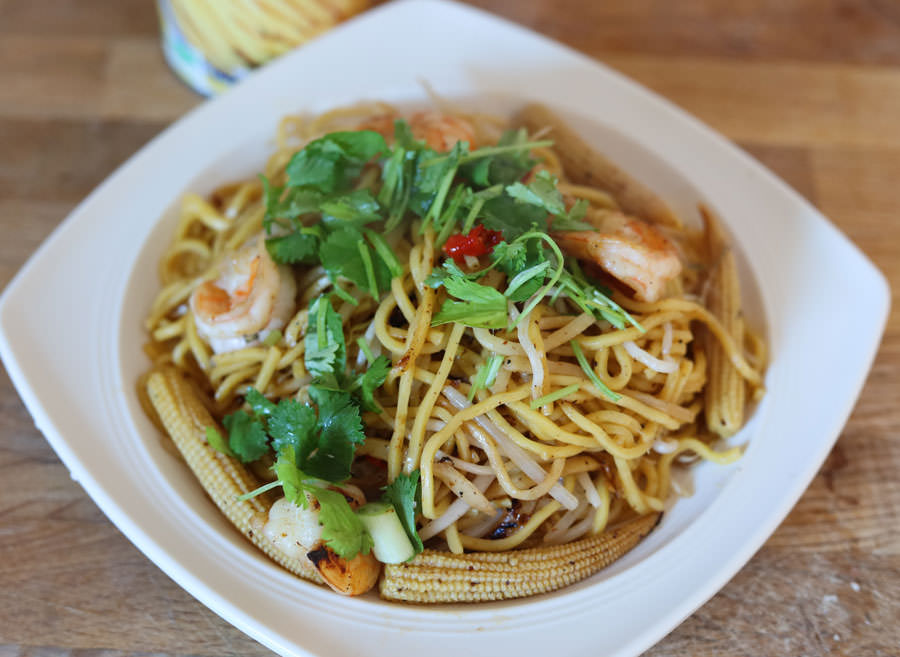 Thai Noodle Bamboo Shoot Stir Fry
This recipe combines the unique flavor and crispy texture of matchstick bamboo shoots, baby corn and noodles in a stir-fry with oyster sauce. Essential Asian dish you may not have thought you could create at home.
---