Inaka Udon Noodles, Japanese Style
Inaka Udon Noodles, Japanese Style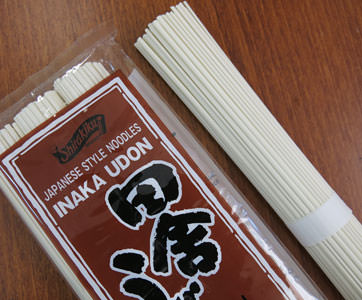 Add to cart
$6.89

Udon noodles are thick Japanese noodles made of wheat flour. They can be eaten hot or cold.
We recently enjoyed Udon soup, see recipe link below. We added a piece of barbecued fish to the soup and served it with beer, for a delicious combination.
Our premium quality soba noodles in Shirakiku brand are made in Japan, and come in a generous 16 package. Inside are four 4 oz bundles.
Ingredients: Wheat Flour, Salt, Water.
Product of Japan.
We recommend this product in the following ImportFood.com Japanese recipes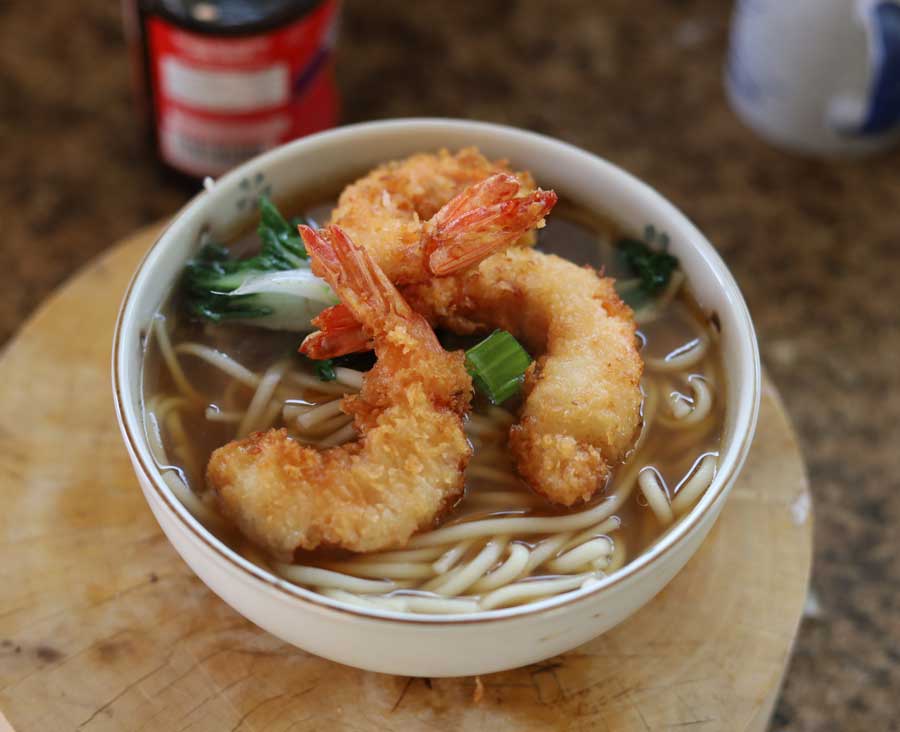 Japanese Udon Soup w/Panko Shrimp
Hontsuyu sauce and udon noodles create this disctinctive soup with panko shrimp -- a simple Japanese recipe we're pleased to share here.
---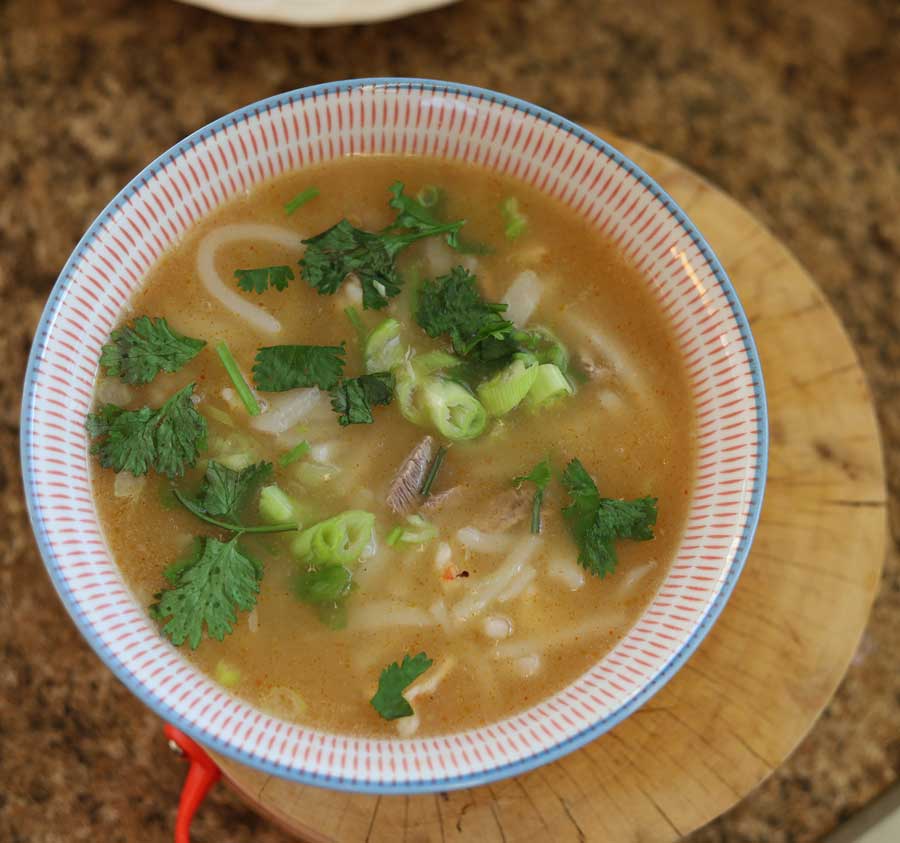 Thai Chilli Garlic Udon Soup
Very simple, rich and healthy soup using udon noodles, which have become very popular in Thai cuisine, together with our Ground Chilli with Fried Garlic paste. Feel free to use chantaboon rice stick if you have that on hand.
---