Thai Chantaboon Rice Stick Noodles
Thai Chantaboon Rice Stick Noodles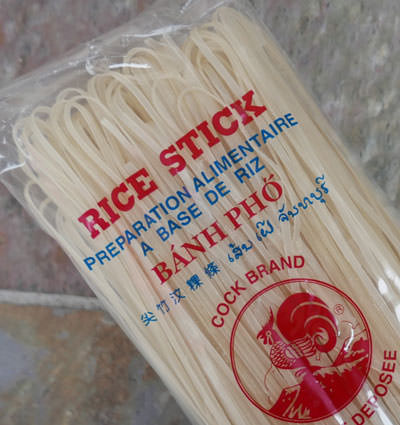 Used to make a wide variety of Asian noodle dishes, including the famous "Pad Thai" . These are excellent quality noodles that you will enjoy very much. Please browse some of the recipes below to learn how you can use these noodles to make delicious Thai food.
The noodles should be soaked in warm (hot to the touch) water for about an hour or so depending on your preference.
Ingredients: rice flour, water. Product of Thailand.
We also offer wide rice stick noodles for Pad Kee Mao. ImportFood.com's rice noodles are recommended by Mark Bittman (New York Times). We also offer rice flake for kua chap.
---
---
We recommend this product in the following ImportFood.com Thai recipes: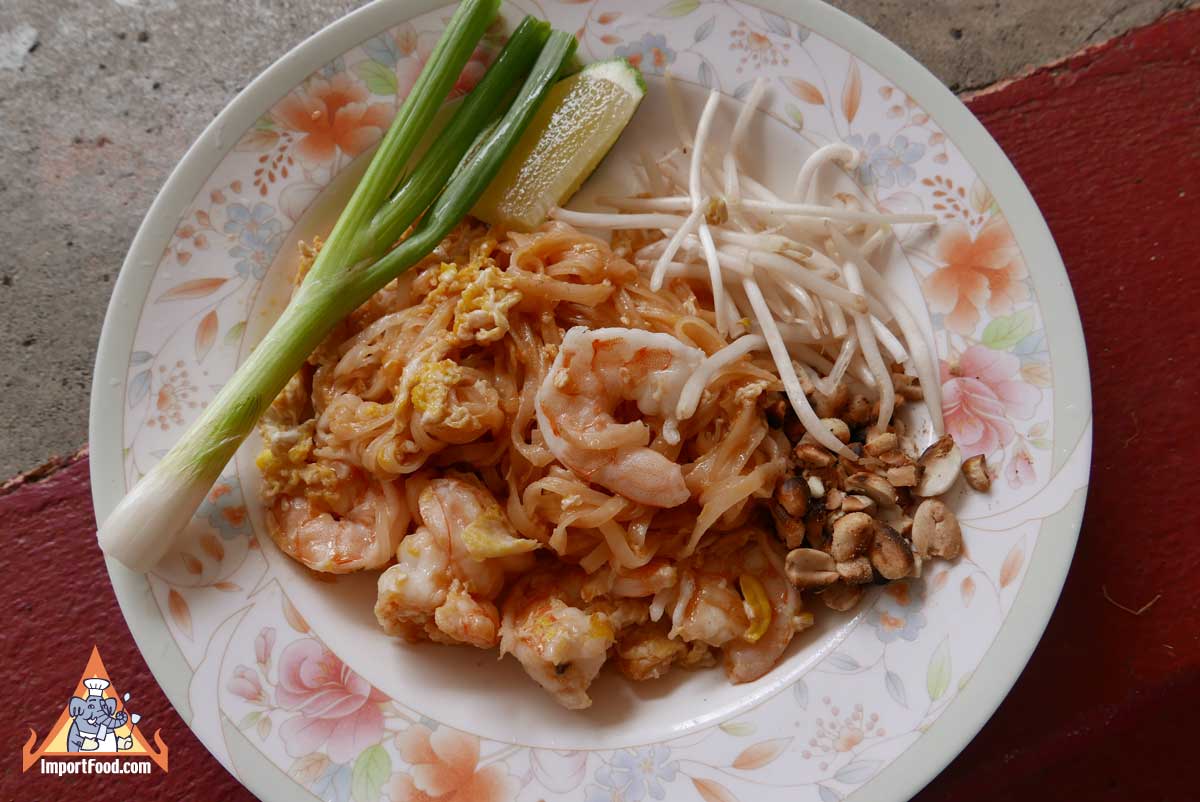 Pad Thai
Pad Thai is often called the signature dish of Thai cuisine. There are several regional variations, indeed it has been said that Thailand has not only a different curry for every day of the year, but also a different pad Thai for every cook in Thailand! This is our variation, and please see our street vendor photos & videos (below left) for others.
Also consider our Picnic Table Pad Thai Recipe
---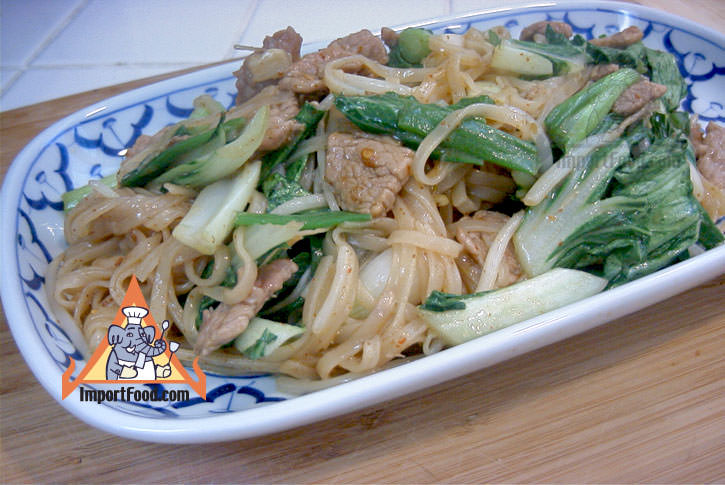 Korat-Style Stir-Fried Noodles, 'Pad Korat'
The result of this recipe is a hot, spicy, thoroughly addictive succulent noodle dish. It might seem like you're adding too much ground chile peppers, but it's meant to be hot, and the chile gives it the distinctive color. This version is both sweet and spicy. To add some depth, you can add a tablespoon of tamarind concentrate to the cup of water. Use any greens you have on hand, we liked the way our version turn out, with bean sprouts and bok choy.
---
Chiang Mai Curry Noodles, 'Khao Soi'
This is a noodle dish, prepared in a rich creamy curry sauce, that is traditional in Northern Thailand. A popular lunchtime meal in northern Thailand. The flavor is not only distinctly "Thai" but it also goes very well with the American palate. We also offer a ready-made Kao Soi paste for quick preparation.
Try to use fresh egg noodles. We found flat, fresh egg noodles at our local Safeway supermarket in the refrigerated section. Khao Soi is typically a rich gravy poured over soft noodles, then topped with the same noodles but crispy.
---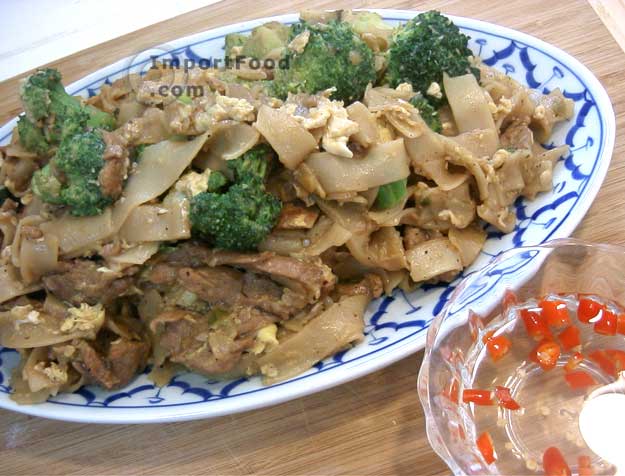 Thai Stir-Fried Wide Rice Noodles, 'Pad Si-iew'
Siew means soy sauce in Thai. This recipe is very tasty and savory but takes a long time to prepare. We now offer a convenient instant pad siew sauce although if you learn how to make the real thing from scratch, as described below, it should be worth the effort.
---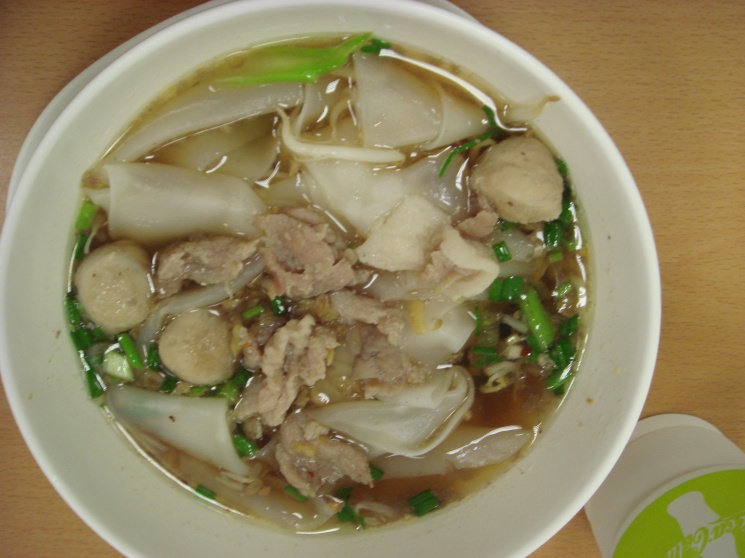 Thai Beef Noodles Soup, 'Kuaitiao Neua'
This soup is a popular light meal in Thailand, and often sold by "stop me and buy one" hawkers who pedal tricycles around the streets. The traditional form is made from beef offal, and contains cow's blood. However the dish can be made quite well from any cut of beef, and the blood can be omitted, or replaced as in this version, by red wine.
The noodles should be cut into handleable pieces so that they can be eaten with a spoon.
---