Fresh Thai produce kit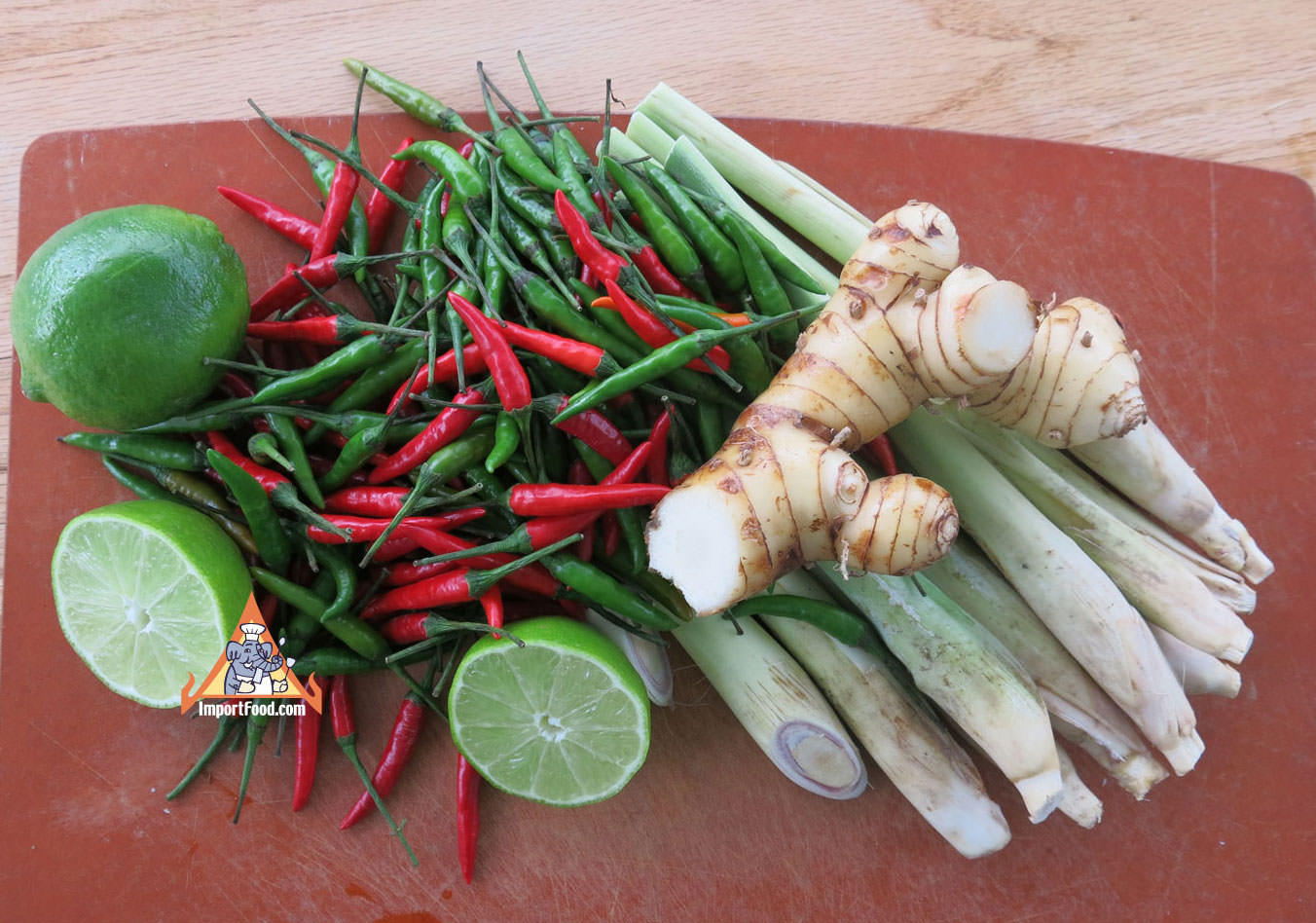 Add to cart
$29.95-Fresh Thai Produce Kit via Fedex 2 Day

Fresh Thai Produce is Back! We stopped offering fresh produce for awhile to focus on non-fresh orders but now we just got a limited supply today. Quality is great and ready to ship!
This is our best deal on select fresh produce essential for Thai cooking.
Fresh Thai Produce Kit Contains:
8 stalks fresh lemongrass
8 oz fresh galanga
12 oz fresh Thai chile peppers (80/20 mix green/red)
4 Fresh Limes
Ships immediately via Fedex 2 Day. Checkout with Ground and we upgrade to 2 Day at no charge.
We also have for sale separately:
Fresh Kaffir Lime Leaves
Fresh Green Thai Chilli Peppers
Fresh Red Thai Chilli Peppers
ImportFood.com's fresh Thai produce is recommended by Mark Bittman (New York Times) and was mentioned as a Saveur Magazine Top 8 Christmas Gift.
Any questions about shipping, if you need a definite delivery date, delivery times, or anything else please call toll free 888-618-THAI.