Fresh Green Thai Chile Peppers
Fresh Green Thai Chile Peppers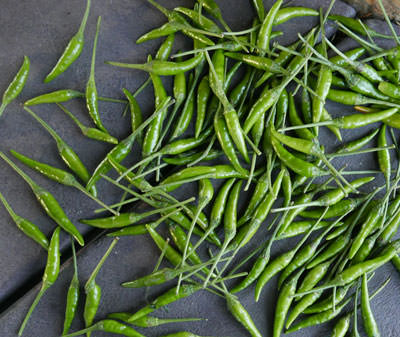 Add to cart
$18.95 16 oz via Fedex 2 Day

We just got a shipment of true Thai chilli peppers, with very strong heat, with excellent fresh green stems to indicate that they were just harvested days ago.
Extremely spicy, with the unique flavor that comes with green chillies.
We rarely see green chillies with this intense high-heat flavor.
Shipping immediately a very fresh batch.
See our entire selection of fresh Thai produce here.
Checkout with Ground and we will upgrade to Express. They freeze ok, for longer storage.
---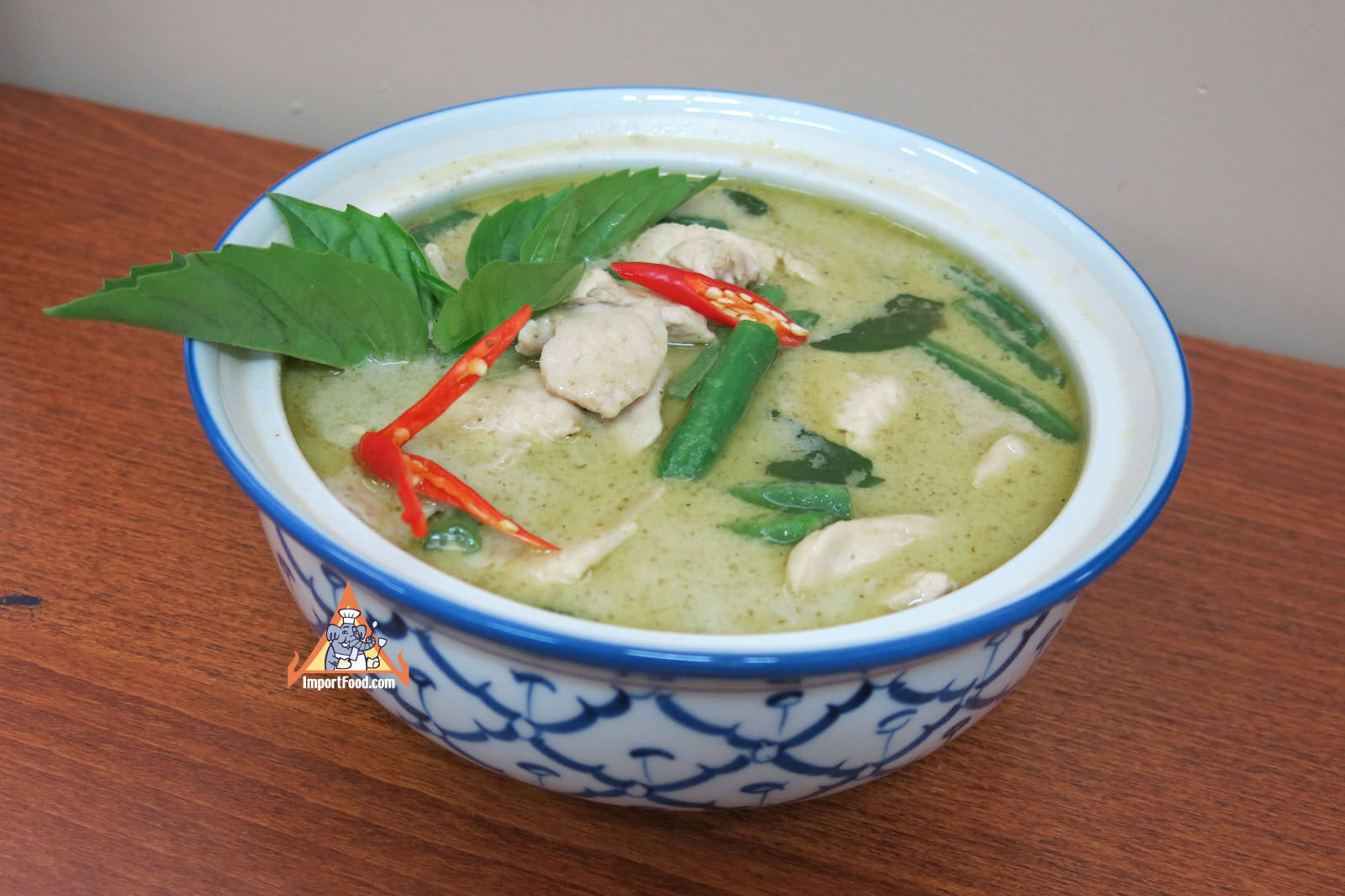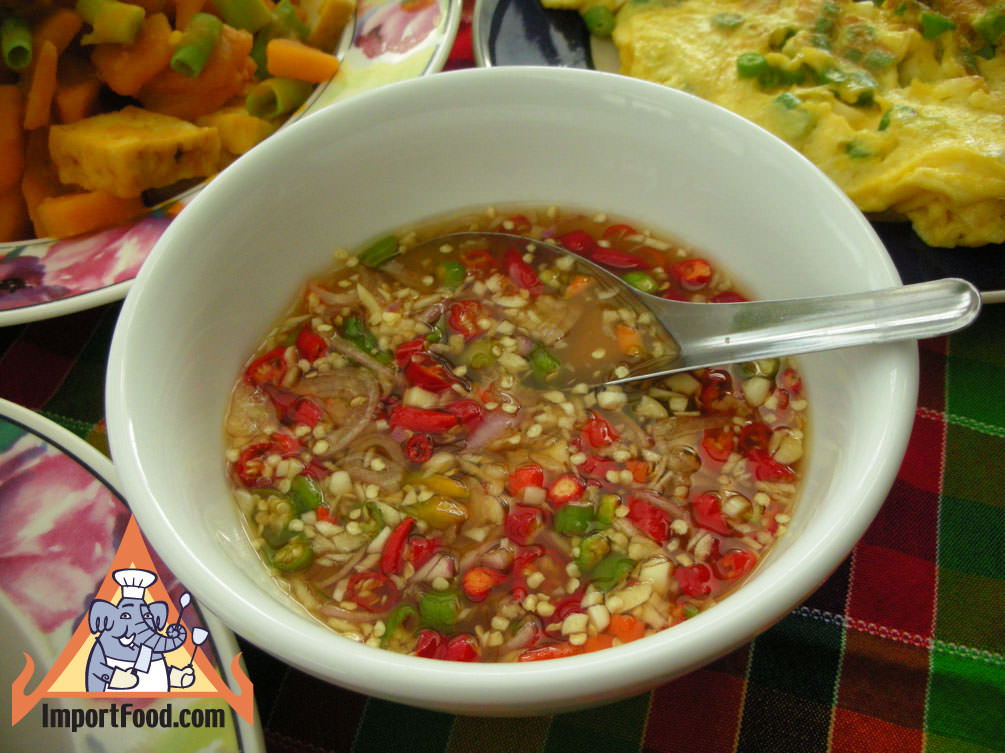 Assorted Thai Table Condiments
In Thailand the first two condiments below (Nam pla prik and Prik dong) are likely be on every household's table together with a separate small dish of plain white sugar and a separate small dish of ground chili powder. Spoonfulls of each are added to suit individual taste. We suggest you make a portion of Nam pla prik and Prik dong and keep in a jar (non refrigerated) for serving as a condiment in this manner. These condiments keep very well.
Prik Si-iew wan, kratiem dong and Khing Ki mao are less common and usually served for particular dishes.
Our Thai Condiment Caddy is a nice way to serve these.
---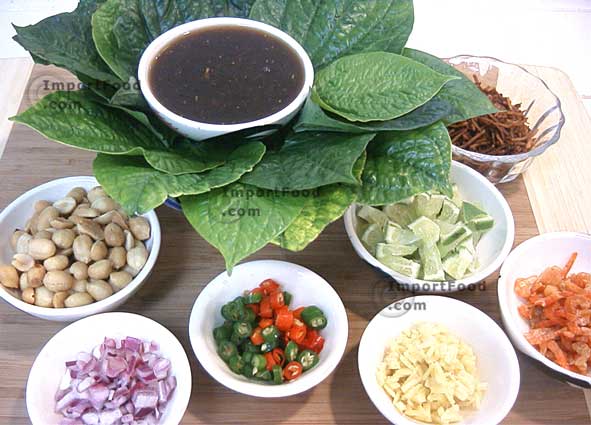 Miang Kham
This recipe requires a great deal of preparation time, but it's well worth it--especially if you've eaten a tasty miang kham before and have a craving. There's nothing like it. The blend of coconut, ginger, fresh betel leaves, peanut, lime and chile is a fantastic flavor and one that goes very well with the American palate.
While the easiest way to enjoy miang kham is to have it at your local Thai restaurant, it takes so much effort to make that many restaurants are not likely to offer it. ImportFood.com is a recommended supplier in Saveur Magazine.
---