Tao Charcoal Burner, Oval
Tao Charcoal Burner, Oval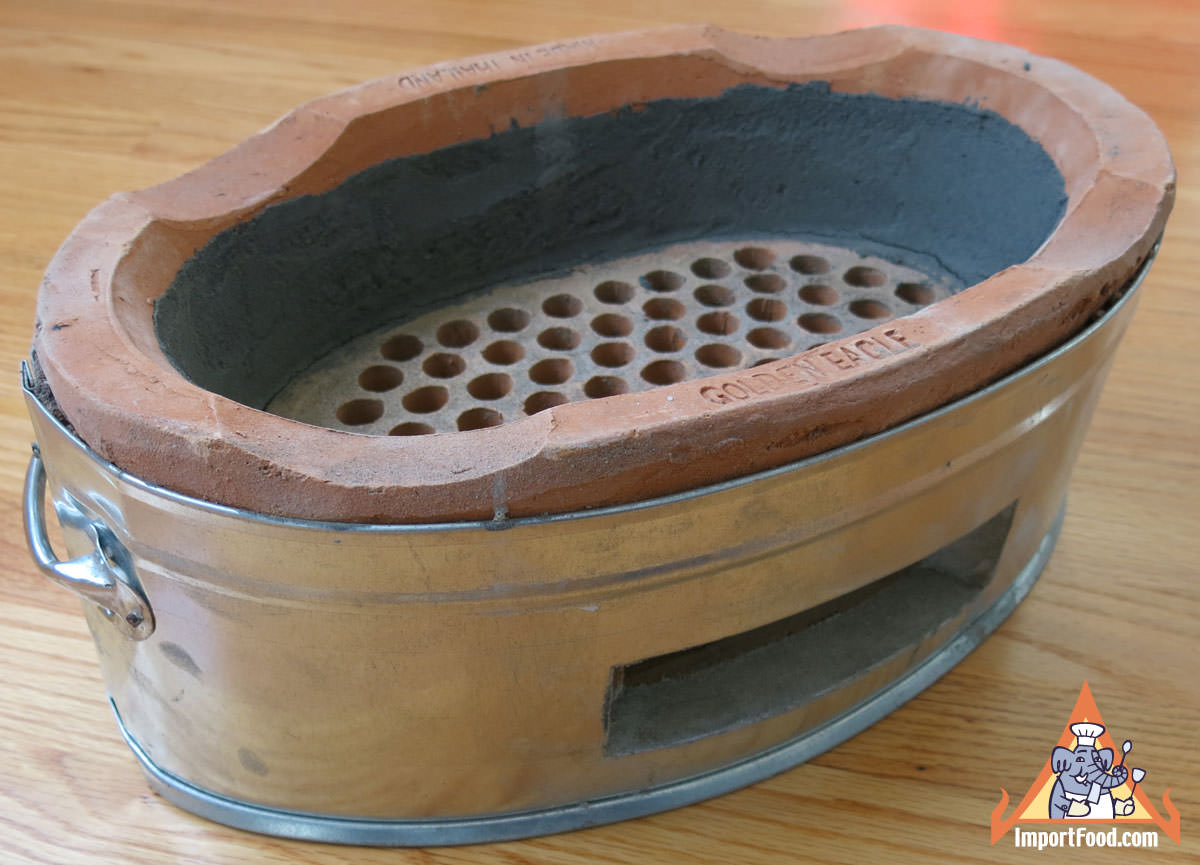 Add to cart
$70.00

We are happy to offer this new "modern" oval design of the Tao burner, made to the same heavy duty standards.
SEE: Our Taller, Original Tao Oven
SEE: New Round Tao

These are shorter, with a unique shape, the quality is exactly the same (thick clay, strong metal container, lined with dirt and sealed with concrete). The shorter Tao are apparently more difficult to make so the price is not much different than the larger traditional Tao.
The charcoal sits about 2" above the base of the burner, and an open vent allows for air flow up. Use a few sticks to light your charcoal (8 or 10 briquets is all you need). Simply place a pot, or your bbq grill, or our aluminum fish platter on the burner and start cooking.
Made by hand, a clay oven is set into a metal container that is completely shaped and fastened by hand. Then a special black sandy dirt is pushed between the metal and clay using a wide tool that resembles a chisel. A thin layer of black mud is coated on the top surface (this prevents heat from escaping). Finally, concrete is used to seal it all up, and it's banded across the base. The result is a heavy-duty oven that you will enjoy for years.
We recently saw a similar style of oven at a local import store, made of a thin light clay, having no internal insulation, the weight just a fraction of our heavy duty Tao burner.
Oval is 15" long, 9.5" across center, 6" tall, 19 lbs weight
Made in Thailand.