Crab paste with bean oil
Add to cart
7oz - $12.89

Made in Thailand by Pantainorasingh, this is a tasty addition to all kinds of Asian soups (for example our beef noodle soup uses it). Also good with fried rice, and some chefs put a bit of this in their Pad Thai.
This product has the prestigious Shell Shuan Shim award.
Packed in a glass jar. Ingredients: crab meat, soybean oil, garlic, salt, pepper, msg, disdodium inosinate, paprika oleoresin for color.
Product of Thailand
---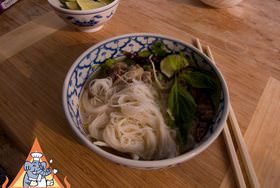 Vietnamese-Style Beef Noodle Soup
We LOVE this recipe and so does our kids. We were able to get excellent quality beef short ribs from a local butcher, get the best possible meat for excellent results. The recipe below makes a fairy mild soup, but you can spice it up with more sambal oelek and/or Thai chile peppers. Vermicelli noodles go perfectly with the beef, and you can add different kinds of greens to suit your taste.
---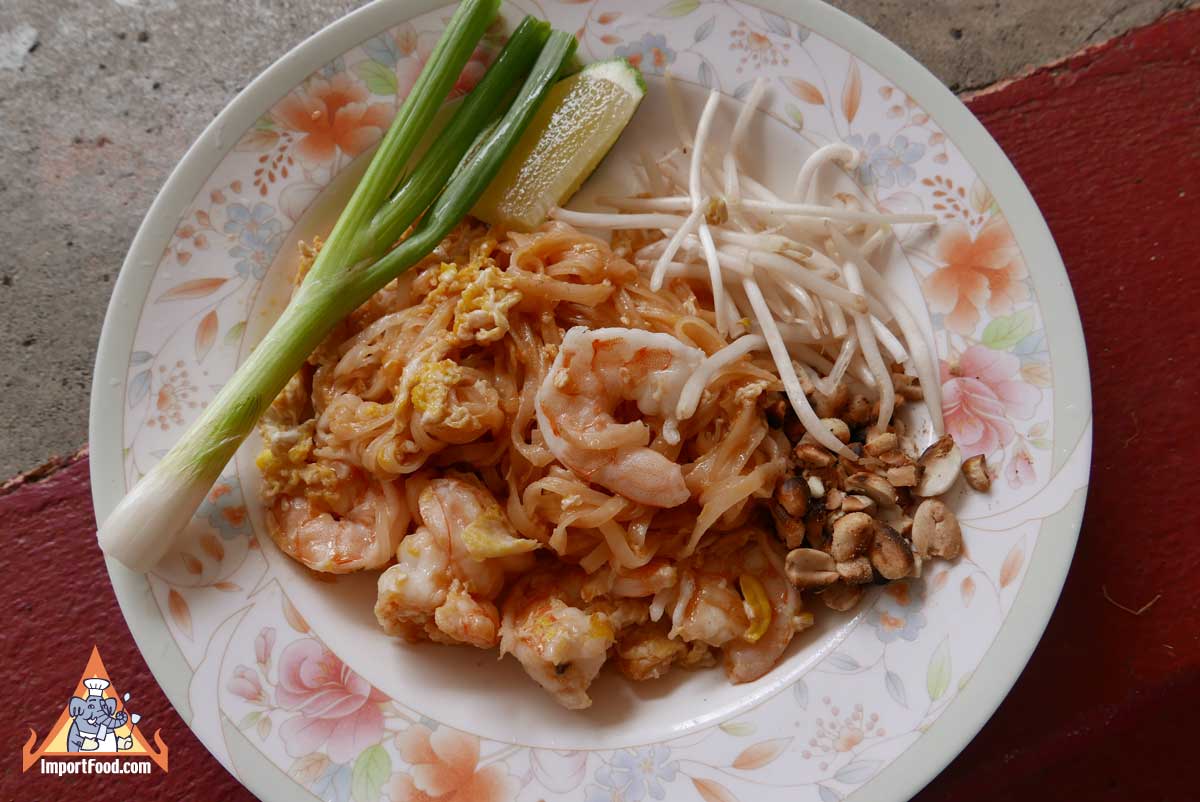 Pad Thai
Pad Thai is often called the signature dish of Thai cuisine. There are several regional variations, indeed it has been said that Thailand has not only a different curry for every day of the year, but also a different pad Thai for every cook in Thailand! This is our variation, and please see our street vendor photos & videos (below left) for others.
---