Picnic Table Pad Thai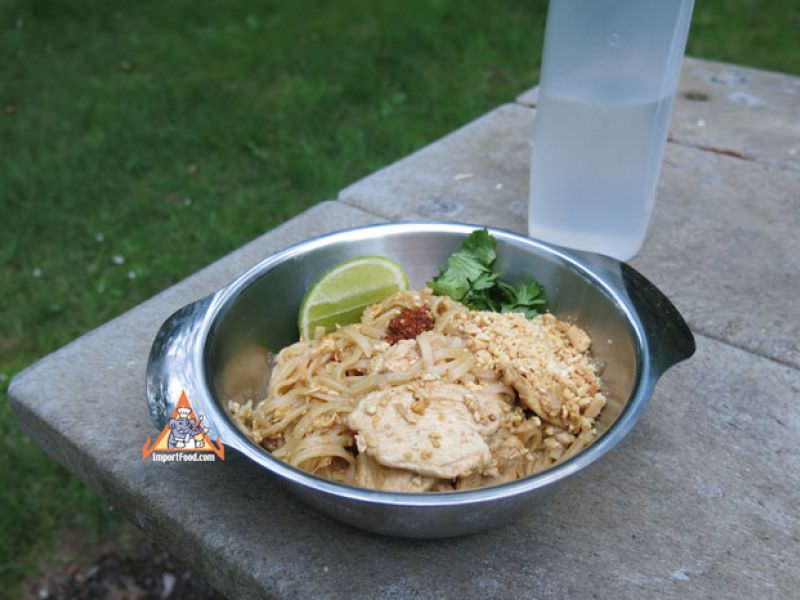 This is a simple Pad Thai we prepared on a Coleman stove.
Method for Picnic Table Pad Thai
Boil three cups of water then pour the water over a package of rice stick noodles in a bowl. Let sit 5 min.
Add about two tablespoons oil to your wok over high heat, then add a few pieces of sliced chicken, and shallots, and fry for about two minutes.
Push your chicken aside, add an egg to the wok, lightly mix and let cook for a minute, then mix egg and chicken together.
Add a handful of soaked rice stick noodles to the wok, add 2-3 tablespoons Mae Ploy Pad Thai Sauce, mix well and cook for a few minutes then serve with a slice of fresh lime and some greens of your choice if available. We like to add a dash of ground Thai chiles also.
So Simple! Enjoy!
Noodles And Pad Thai Sauce

Reviews