Thai Ground Chili with Fried Garlic
Thai Ground Chili with Fried Garlic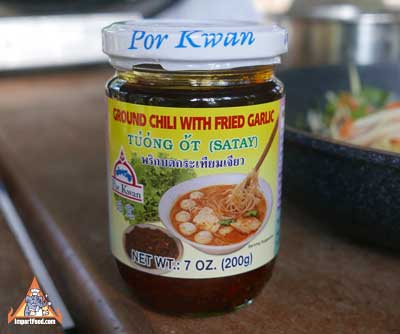 Add to cart
16oz - $8.89

A mix of fragrant Thai garlic, chili, oils and spices. It's very spicy, adds a true Thai kick to whatever you're cooking.
Heavy aroma of Thai garlic, and rich flavor of biting Thai chiles. Useful for all sorts of Thai cooking, but you can use this to add a distinct Thai flavor to anything you might be cooking. Add a few teaspoons to soup or noodles, vegetable or meat stir-fry.
Por Kwan brand. Packed in a large 16 oz glass jar.
Ingredients: soybean oil, chile, garlic, water, onion, palm sugar, salt, lemongrass, dried shrimp, msg, citric acid, paprika.
Product of Thailand.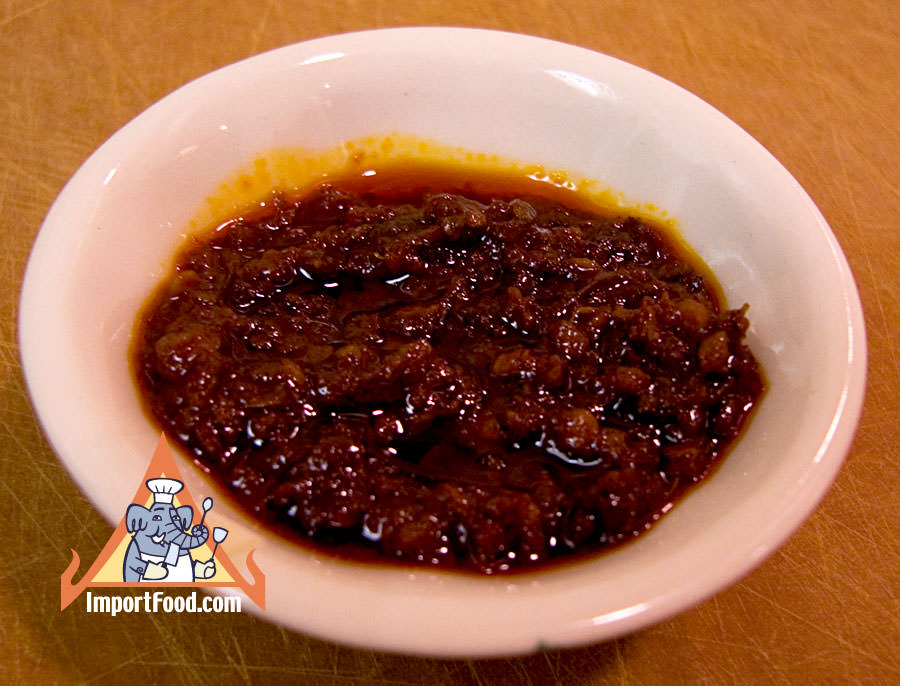 ---
We offer the following premium chili paste products