Laksa Paste, 8 oz jar
Add to cart
7oz - $5.59

Laksa paste is the foundation of the Malaysian (and Singaporean) curry laksa. It's a mild curry with lots of flavor and low chile heat. There are good instructions on the label regarding how to prepare it.
NEW: See Our Delicious Laksa Recipe Using This Product
All you need to do is add coconut milk, water and the meat of your choice. We recommend serving over rice stick noodles and shredded vegetables (see pictures below).
Packed in a glass jar, in well-known Por Kwan brand.
Ingredients: soy bean oil, onion, garlic, water, galangal, salt, coconut milk, shrimp paste (shrimp, salt), lemongrass, tartaric acid, sugar, chili, peanuts, msg, citric acid, paprika color.
Product of Thailand.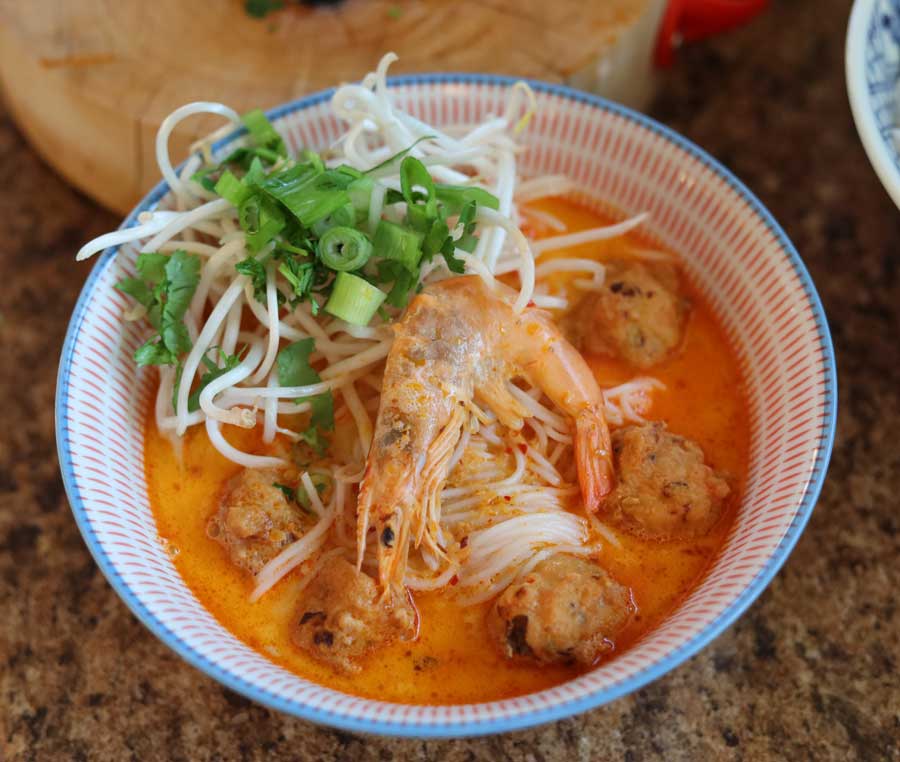 Laksa Soup with Shrimp Balls
Made with our Laksa Paste from Por Kwan Thailand and our delicious home-made shrimp balls. Served over rice noodles, this is a complete meal full of flavor.
---
---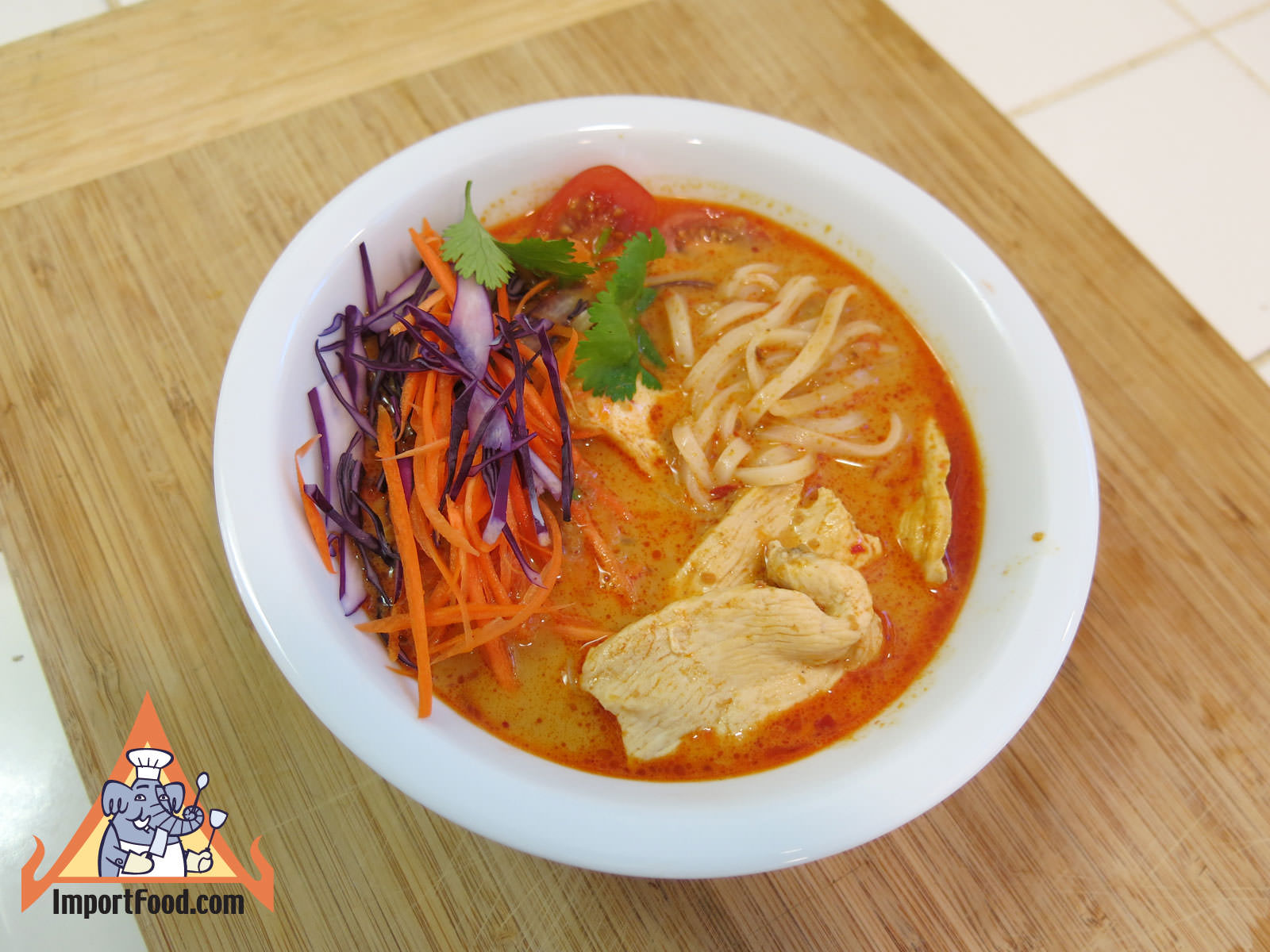 Our Previous Version: Simply heat the laksa paste with water and coconut milk (directions on package). Add chicken (and tofu if you prefer) and simmer until cooked. Separately, prepare chantaboon rice stick noodles and place in a bowl, then pour the laska over noodles. Garnish with shredded carrots, radiccio, cilantro, etc. Enjoy!