Mushroom vegetarian sauce, Healthy Boy, 12 oz
Mushroom vegetarian sauce, Healthy Boy, 12 oz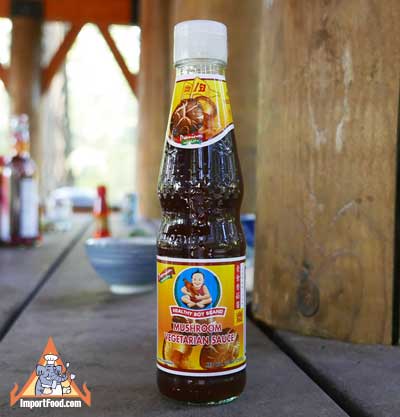 Add to cart
$7.89-12 oz bottle

Healthy Boy is the most famous brand of soy sauce in Thailand. They manufacture high quality sauces that fit the Thai recipes, in a modern facility with GMP, HACCP and ISO certification.
This is their "vegetarian oyster sauce", just use it as you would oyster sauce. It has the same consistency.
Packed in glass bottle.
Ingredients: water, soy sauce, mushroom extract, sugar, salt, modified starch, glucose syrup, msg, preservative 0.1%.
Product of Thailand.
More Soy Sauces from Healthy Boy:
Thin Soy
Sweet Soy
Dark Thick