Plum sauce, Koon Chun brand, 15 oz jar
Plum sauce, Koon Chun brand, 15 oz jar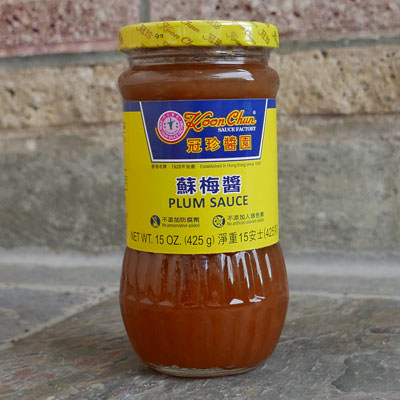 Add to cart
15oz - $5.89

Plum sauce is great as a dipping sauce for fried tempura and spring rolls. Also try it with Panko Shrimp.

Koon Chun brand is one preferred by chef's--it's a very good quality product.

Packed in a 15 oz glass jar.
Ingredients: sugar, plum pulp, vinegar, salt, ginger, chile, garlic.
Product of Hong Kong.
We also offer Koon Chun brand hoisin sauce.
With Tempura Prawns and Chicken