Sambal Bajak, Kokita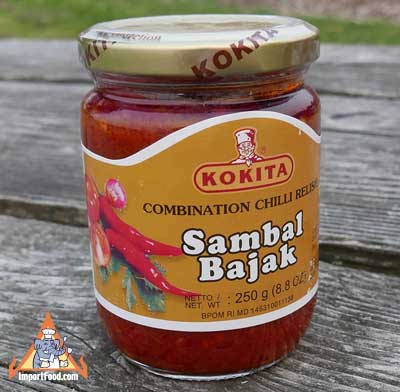 Add to cart
8.8oz - $5.49

We have offered original Kokita brand Sambal Oelek and Sambal Terasi for a few years now, and now we have Sambal Bajak which is a very hot chile paste, but also sweet.

Kokita offers products of the highest standard.

Packed in a glass jar. Ingredients: red chile, sugar, cooking oil, shallot, salt, sodium benzoate. Contains shrimp and soybean oil. Product of Indonesia.
We offer the following premium quality KOKITA products