Sambal Oelek, Kokita
Add to cart
$6.49-8.8oz

Sambal oelek is an Indonesian hot sauce that was recently made popular in America by a company in California which makes a local version of this sauce using very hot chile peppers. We are pleased to offer you the "real thing", sambal oelek made in Indonesia, Kokita brand, to the highest quality standards.
Sambal oelek can be used to heat up anything you desire, such as soups or spring rolls, pizza, whatever you like to heat up. This is made with pure red chile peppers which are hot very but also have a hint of fresh sweet flavor.
This product is similar to sambal terasi. The heat level is high, and it will make you sweat if you eat too much, but it's also chunky and sweet.
Ingredients: red chile, tomato, salt. Product of Indonesia.
Also see a modified version of sambal: Sambal Sweet Chile Sauce from Martha Stewart.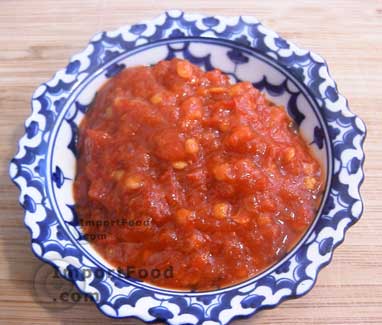 We offer the following premium quality KOKITA products
---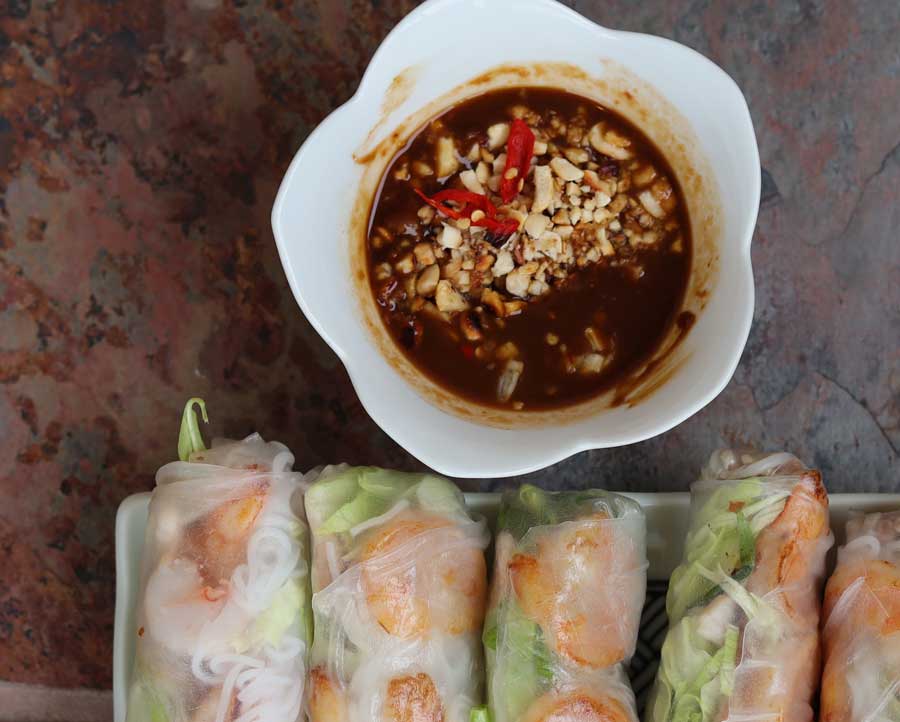 Salad Roll Hoisin Dipping Sauce
We prepared this modified hoisin sauce to go with our fresh salad rolls but it can be used for other things as well. We hope you enjoy it.
---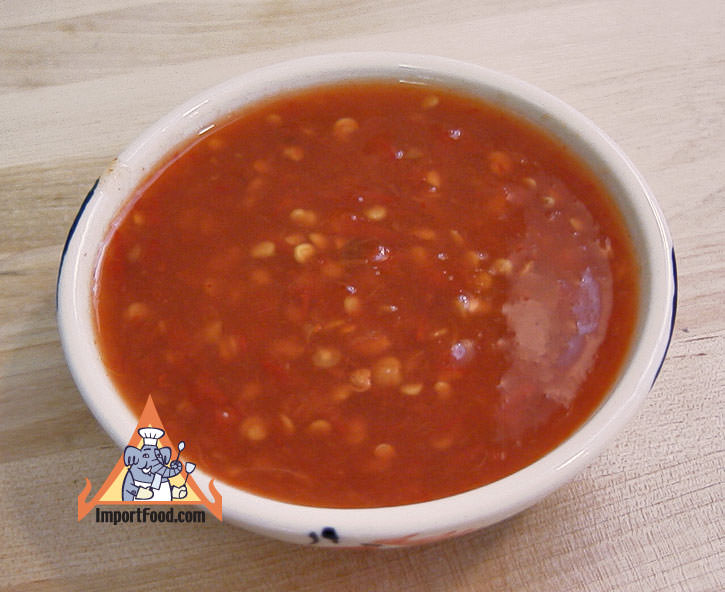 Sambal Sweet Chile Sauce
In the March 2009 issue of Martha Stewart Living magazine, this recipe was featured along with a suggestion to purchase Sambal Oelek from ImportFood.com. The endorsement of American icon Martha Stewart is an honor, and we're happy to share this with you.
We've appreciated the recipes of Martha Stewart for years, especially starting in 2004 when we discovered her "Annual Recipes" book contained so many good recipes that we were constantly referring to it. This recipe for sweetened, salty chile sauce really hits the tongue well, and it goes with just about everything especially spooned into soups such as Vietnamese Pho.
---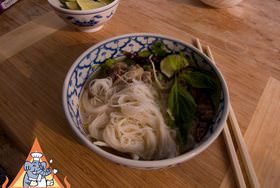 Vietnamese-Style Beef Noodle Soup
We LOVE this recipe and so does our kids. We were able to get excellent quality beef short ribs from a local butcher, get the best possible meat for excellent results. The recipe below makes a fairy mild soup, but you can spice it up with more sambal oelek and/or Thai chile peppers. Vermicelli noodles go perfectly with the beef, and you can add different kinds of greens to suit your taste.
---