Thai Sweet Chilli Sauce for Spring Rolls, Cock Brand 10 oz
Thai Sweet Chilli Sauce for Spring Rolls, Cock Brand 10 oz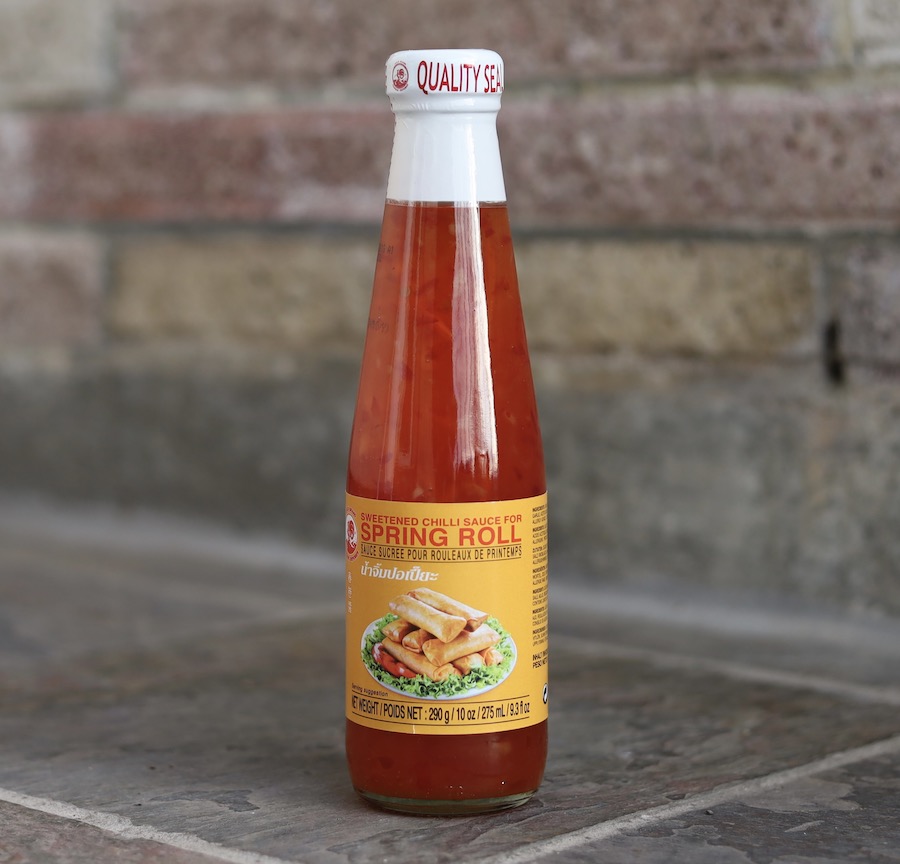 Add to cart
10oz-$5.89

This sauce has a fragrant, almost smoky rich sugary chile flavor that goes perfectly with spring rolls.
NEW: Get Two Different Sauces for $10.00
Just the right blend and consistency. Made by Aroy D in their prestigious Cock brand.
Everyone loves a good spring roll (see our Thai spring roll recipe), and a great sauce like this is more than the "icing on the cake". It makes your spring rolls the pinnacle of perfection.
Packed in a glass bottle
We also offer Cock brand Sweet Chilli Sauce for Chicken.
Ingredients: sugar, water, red chilli, turnip, carrot, salt, garlic, acetic acid.
Product of Thailand.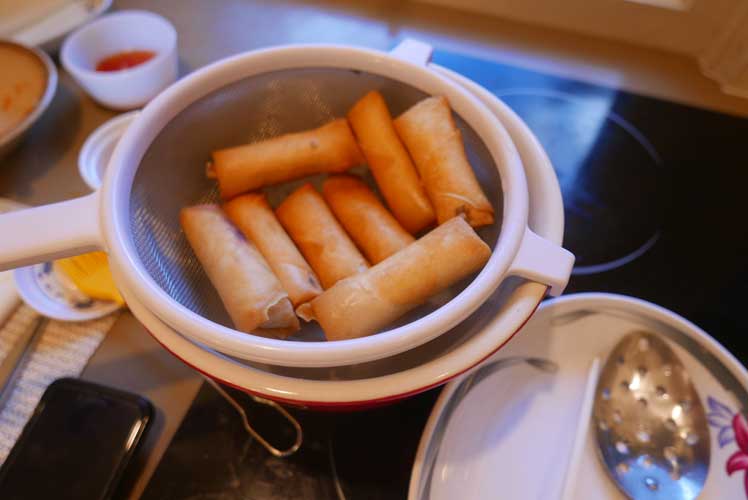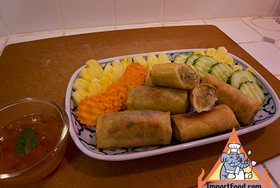 Thai Fried Spring Rolls, 'Poh Pia Tod'
Fried spring rolls are on the menu at Thai, Chinese, or any Asian-style restaurant, and we think this style using genuine Thai beanthread noodles is the best. This is classic snack food that can also fill you up. Make a large batch if you'd like. After cooking the rolls, set them out in the open air without covering them up, and they'll stay crispy.
We also have
Recipe for Fresh Salad Rolls
Recipe for Fresh Spring Rolls
Recipe for Fried Spring Rolls
---