Thai Sweet & Sour Stir Fry Sauce, Mae Ploy, 29 oz
Thai Sweet & Sour Stir Fry Sauce, Mae Ploy, 29 oz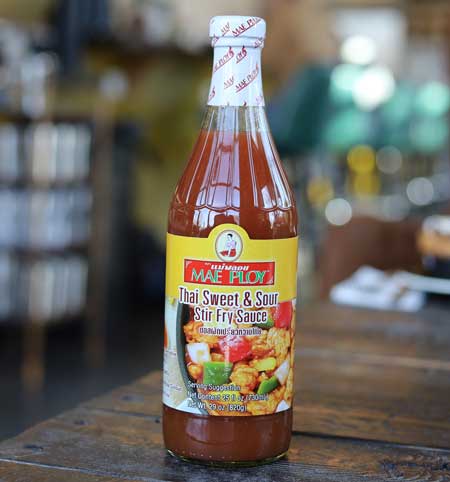 Add to cart
Temporarily Out of Stock

Brand new sauce from Mae Ploy, packed in a large glass bottle for generous use.
It's a sweet & sour stir fry sauce with lead flavors from pineapple, tomato and onion.
Start with a wok or fying pan, heat vegetable oil and some shallot. Toss in meat of your choice, such as shrimp, beef, pork or chicken. Add vegetables such as bell pepper or broccoli that's been boiled for a moment prior to adding it to the wok. Add Mae Ploy Sweet and Sour Stir Fry Sauce. Cook gently over medium heat, serve with jasmine rice.
Similar cooking method as our Lobo Sweet & Sour.
Ingredients: water, cane sugar, pineapple, tomato ketchup, tomato, onion, salt, thickener E1422, acidity regulator E270.
Product of Thailand.


Ingredients and Directions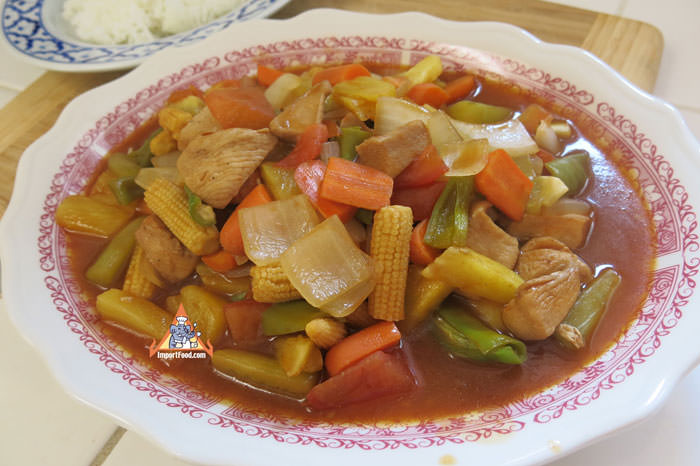 Thai Sweet and Sour Chicken
Here we show you how to make a delicious big meal using one packet of Lobo brand sweet and sour mix.
---