Lobo brand, Sweet and sour mix, 1.76 oz
Lobo brand, Sweet and sour mix, 1.76 oz

Modern flavor from famous brand Lobo, manufacturer of a wide range of excellent quality spice mixes (see below).

Just add 3/4 cup boiling water to create a delicious Thai sweet and sour sauce. The sauce is very piquant sour and sweet at the same time, not spicy at all. Spoon over steamed rice, vegetables, and/or the meat of your choice. We like it with chicken, pineapple chunks, onion and green bell peppers.

Ingredients: sugar, corn starch, vinegar powder, tomato powder, soy sauce powder, msg, citric acid, spices, salt, tricalcium phosphate. No artificial color or preservatives. One package makes about 8 servings. Product of Thailand.
---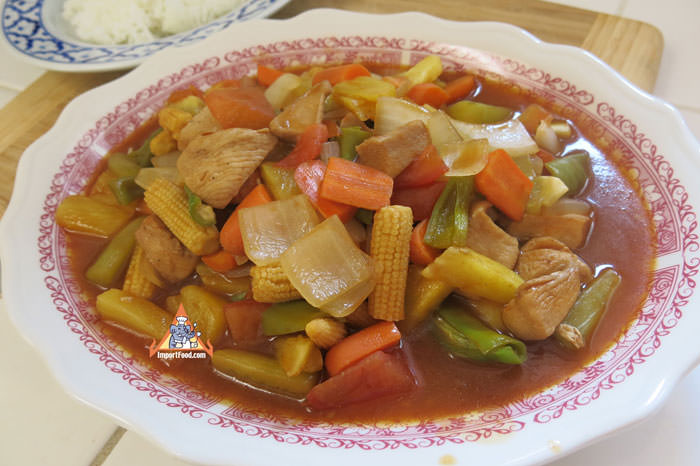 Thai Sweet and Sour Chicken
Here we show you how to make a delicious big meal using one packet of Lobo brand sweet and sour mix.
---
---
We also offer the following premium quality Lobo brand mixes