Dried Thai Lemongrass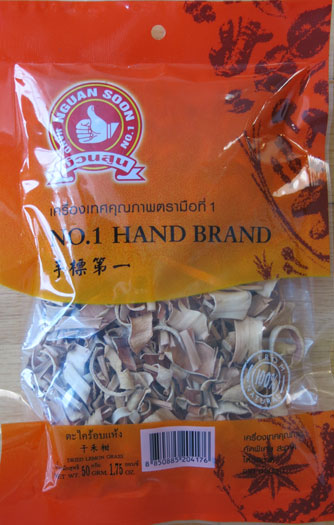 Add to cart
3.5oz - $3.39

Lemongrass is one of the spices that make Thai food, and various Southeast Asian dishes, unique. Use it in a range of different recipes, and enjoy the wonderful taste & aroma.

This citrusy lemon grass from Thailand can be reconstituted with water and thrown into stir-fries, and other dishes that require lemongrass however fresh should be used whenever possible.
We're currently offering a fantastic low price for this quality product made to the highest standard by Hand Brand. Product of Thailand.
We also offer fresh lemongrass and we offer lemongrass powder. Please note that dried lemongrass is usually not a suitable substitute for recipes calling for fresh. More information about lemongrass.
---
We offer the following premium quality Hand Brand spices from Thailand