Tom Kha Paste, Aroy-D, 14 oz
Tom Kha Paste, Aroy-D, 14 oz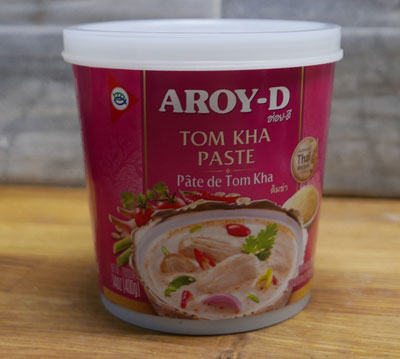 Add to cart
$5.89-14oz

A superior product from Aroy-D, brand new arrival just back in stock and fresh as can be.
Use this to make a quick and delicious Tom Kha soup. All you need is to add coconut milk, and your own chicken & fresh mushrooms.
We introduced a superior Tom Kha soup in pouches, Amazing Elephant Brand. See more details here.
Packed in a vacuum-sealed container. Ingredients: salt, sugar, galangal, lemongrass, refined soybean oil, kaffir lime peel, msg, citric acid.
Product of Thailand.
---