Lobo brand, Tom kha soup mix, 1.76 oz
Lobo brand, Tom kha soup mix, 1.76 oz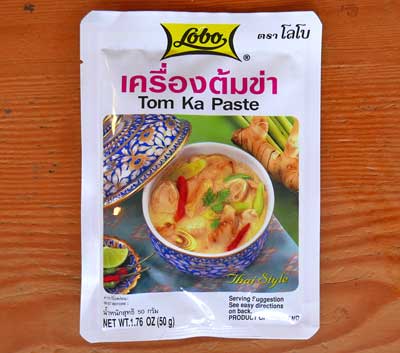 Add to cart
1 pack $1.89

Make delicious and authentic 'Tom Kha' spicy coconut chicken soup with this high quality product. Lobo is well-known in Thailand, a trusted manufacturer of a wide range of ready-made cooking sauces (see below).
Simply mix with water, coconut milk, fish sauce and lime juice.
Ingredients: salt, spices, galangal, lemongrass, sugar, soybean oil, msg, shallot, citric acid. No coloring or preservatives added.
Product of Thailand
We also offer the following Tom Kha paste:
Aroy-D Tom Kha Paste
Por Kwan Tom Kha Paste
Our customer Phyllis in Nipomo CA sent us this message about Lobo Tom Kha Paste: "After falling in love with Tom Ka soup at a local Thai restaurant, I found this site and ordered the Tom Kha paste - I've read a number of recipes for the soup, so have developed my version using the Tom Ka paste that is absolutely the best soup I have ever tasted - and I make it over and over. So thank you for this wonderful product, and for making me a true Thai food devotee."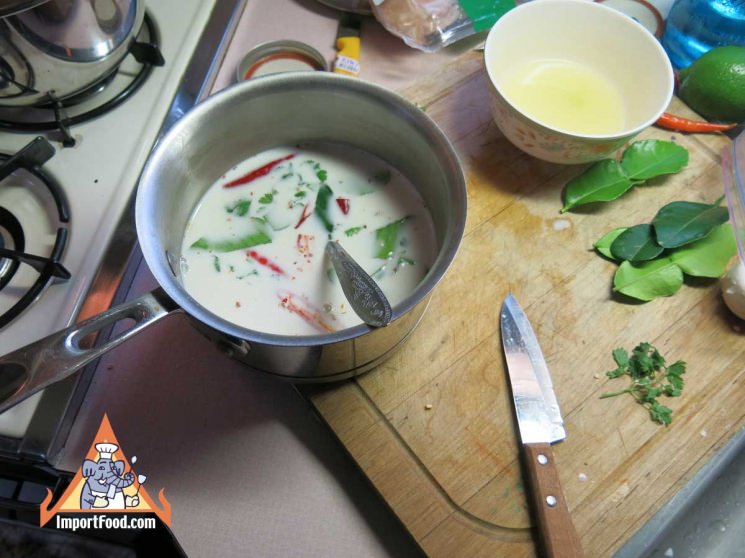 Thai Chicken Soup with Coconut Milk, 'Tom Kha Gai'
This is a mild but spicy chicken soup (it can also be made with shrimp, pork, beef or mushrooms), flavored with the unique flavor of galangal ('kha' in Thai) which creates a heavenly taste when combined with hot chile peppers, coconut milk, lime leaves and lemongrass.
We famously started manufacturing Amazing Elephant All-natural Tom Kha with authentic flavor so be sure to get a few pouches to compare with what you make at home.
---
We also offer the following premium quality Lobo brand mixes
---